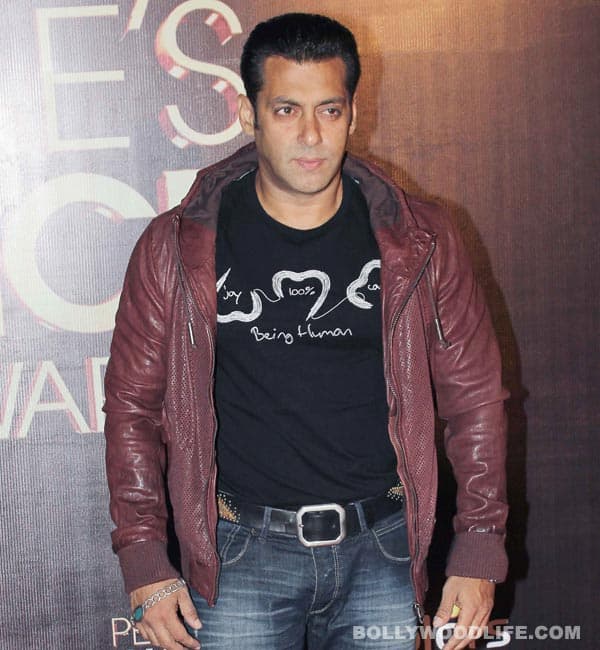 The Bigg Boss 6 anchor beat superstars Amitabh Bachchan and arch-rival Shahrukh Khan to become the most admired star on the social media
Salman Khan has won the title of the 'most popular celebrity on social media'. In the race to the top, he beat Baadshah Shahrukh Khan and the angry young man Amitabh Bachchan. Seems like with two back-to-back Rs 100 crore hits last year – Ek Tha Tiger and Dabangg 2, and the unprecedented success of Bigg Boss 6 on the small screen, the hunk actor has once again proved that he's the undisputed king of Bollywood, box office and the idiot box.
Sallu's presence has been unbeatable on the silver screen, in commercials and in social media. The Dabangg actor also won an award for the best use of social media at this year's Zee Cine Awards. A research conducted by Asterii Analytics said, "We used sophisticated web analysis tools to scan millions of pages on Facebook, Twitter, Google+, YouTube, blogs and online forums to quantify the total volume of buzz and conversations on Bollywood stars. A shortlist of 30 possible candidates was developed in the first phase. We developed 25 parameters to rank the candidates on the total volume of buzz. Using this four-phased process, we came to a single score and the top three candidates were Salman Khan, Shahrukh Khan and Amitabh Bachchan. And Salman Khan emerged as the winner with a consistently high margin."
Sallu has 7,516,597 fans on Facebook and 3,266,882 followers on Twitter. Not just that, the actor has fan club pages on Facebook and Twitter with over 757,057 and 577,919 followers respectively. There are about 60,567 videos on Salman on YouTube and he has 2,774 followers on Google+! Wethinks Sallu must be beaming proudly humming – Mera hi jalwa!