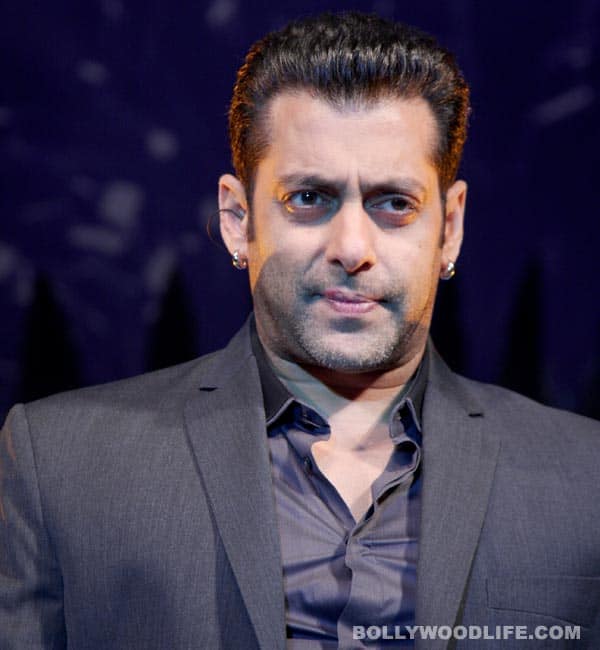 skip advertisement
Salman-Khan-Bigg-Boss-301012
More than a few B-towners these days believe that marriage isn't that big a deal, or even as necessary as it's made out to be. So, really, what's the fuss all about?
The whole nation is eagerly waiting for B-town's most eligible bachelor Salman Khan to get married. But the Dabangg dude seems to be in no hurry to lose his single status. Why, the idea of getting married is not even a remote option on his to-do list! How do we know? He recently revealed, "I don't know about marriage, but if there is any way to have kids without getting married, I am interested in that. I am still trying to find a way to do that," in an interview.
But Sallu isn't the only one who steers clear of holy matrimony. Even our brand new begum Kareena Kapoor Khan, who got married to Saif Ali Khan after a long while of deliberation, said prior to her marriage, "It's no big deal, really. We both have managed it for the past five years, and hopefully we'll manage it for the next 25 also." Marriage for Bebo happens to be just a piece of (legal) paper.
And maybe it is, especially for the generation for whom a marriage certificate is in no way seen as permission to cohabit. "I'm totally cool with live-in relationships. If you are in a relationship it is normal to meet your partner when the day ends. If you're tired, you'll end up sleeping in his house and return to yours in the morning. Even if you do that three or four times a week – that for me is a live-in relationship," said Parineeti Chopra.
But there are other actors who love the idea of that legal bond. "It feels great to be married. Marriage is nothing like what people scare you about. In fact, I highly recommend it," said Imran Khan, who married long-term girlfriend Avantika Malik in 2011. You also have the glowing Vidya Balan vouching for wedded bliss. "I do believe in the institution of marriage, wholeheartedly," she said, confessing that she had her entire wedding ceremony planned in her head before she even met the groom, Sidharth Roy Kapur.
But what's the big deal? Apparently a general perception in B-town is that entering into wedlock makes a deep dent in the filmi career of an actor, resulting in a rapid drop in his or her saleability. Reacting to such conventions, Bebo said on the opening day of FICCI Frames 2013, "If a girl loves someone or gets married, it doesn't mean that people will not love her or her character onscreen. These (films and marriage) are two different aspects and we should not try and club them. Anyway, falling in love or getting married is not a crime!" True, wethinks.
Even so, is it this perception that's driving B-towners away from tying the nuptial knot? Take a look at this gallery of quotes from various celebs on what they think about the M-word. And you tell us – which one do you agree with?
Photos: Yogen Shah