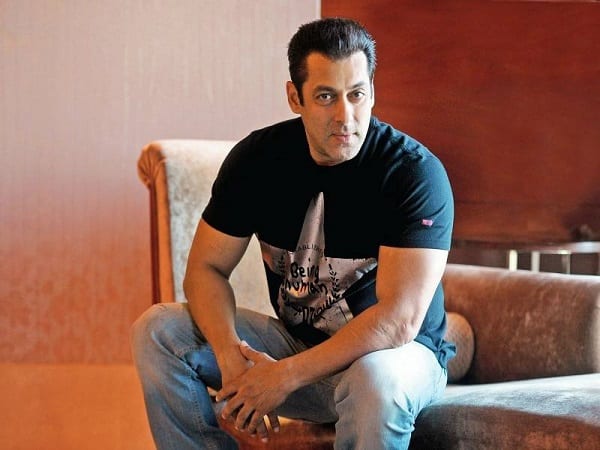 We had earlier reported that Salman Khan lost an endorsement deal to Ranveer Singh. The reasons for the same we believe, had to do with his recent comment regarding the Pakistani artistes' ban. However, turns out his comment isn't the reason behind the company's decision to not sign the actor. Okay, let's start from the top. The Tubelight actor's contract with a big beverage brand expired a month ago. The brand chose not to renew the contract with the 51 year old actor. There were even reports stating that Ranveer Singh was in talks to replace Salman as the new endorser of the product. We believed that perhaps it was the actor's recent backlash faced on his controversial comment about Pakistani artistes' ban that sparked this decision. However, turns out that's not the case. A statement has been issued by the brand as well as Salman Khan that sheds light on what really resulted in the company's decision to not renew contract with the actor.
The joint statement by Salman Khan and Coca Cola (the brand which chose to not renew contract with the actor), goes like this –
There have been some media reports this evening that discusses the contractual agreements between brand Thums Up and Salman Khan. In light of the media interest and numerous inquiries that both parties have received, we find it prudent to clarify that:
1. Salman Khan was committed to an existing relationship with a daily TV show, which this year happens to be sponsored by a brand that competes with the Coca-Cola India product portfolio
2. In light of this, both parties have mutually decided not to renew their current contract.
We do not have any further information to provide at this point. We appreciate your interest and outreach
Although initially the brand chose to not respond to the reports. Word is, The company's decision to not to renew the contract with the 50-year-old actor is more to do with the image of Coca Cola, which is seen as a young brand, a source said. "That explains why Coca Cola is talking to a much younger star like Ranveer Singh," the source added. Looks like it's not the image of the brand but the sponsor of Bigg Boss 10 that has caused the actor to lose an endorsement deal. As you might have noticed by now, Appy Fizz is sponsoring Bigg Boss 10. Technically Appy and Coca Cola are rival brands as not only does Appy belong to Parle Agro but as a drink itself, it acts as a competitor to Coca Cola. Perhaps that's the reason why the brand doesn't want to sign up with the actor. (ALSO READ: Salman Khan loses this endorsement deal coz of his comment on Pakistani artists ban?)
Well, are you guys gonna miss Mr Khan as the crazy stuntsman in Thums Up ads? Do you think Ranveer Singh would do justice to the product? Tell us in the comments section below! Stay tuned to this space for more gossips and latest updates.
Salman Khan and Jacqueline Fernandez look stunning in the Being Human photoshoot

Salman Khan who celebrates his birthday tomorrow on December 27th is also said to launch his Being Human jewellery on the occasion of his 51st birthday.

Jacqueline Fernandez seems thrilled for the Being Human jewellery photoshoot with Salman Khan

We are totally taken by this picture of Salman and Jacqueline. The two looked cheerful during the shoot which got us hooked to these pictures of the two.

Salman Khan and Jacqueline Fernandez are totally slaying the Being Human Jewellery photoshoot

Salman's shoot for his new range of jewellery for Being Human is something you cannot miss. The chemistry between Salman and Jacky will get you hooked to these pictures.

Salman Khan and Jacqueline Fernandez look royal in black as they pose for the shoot.

The duo look super hot together as they shoot for Being Human Jewellery and strike a power couple pose.

Jacqueline Fernandez looks sensual in the Being Human Jewellery shoot with Salman Khan.

Jacqueline looks angelic in white and we cant take our eyes off her.

Salman Khan poses with Being Human Jewellery during the photoshoot.

We love Salman's sly look in this image. Salman looks adorable and we can't take our eyes off the Dabangg actor.

We totally love this playful image of Salman Khan and Jacqueline Fernandez from the Being Human Jewellery shoot.

Salman and Jacqueline look super cute in this color coordinated picture. We are totally in love with Jacqueline's smile.

Jacqueline Fernandez is love struck by Salman Khan in this still from the Being Human Jewellery shoot.

Salman Khan strikes a firm pose as Jacqueline is totally floored by his charm.