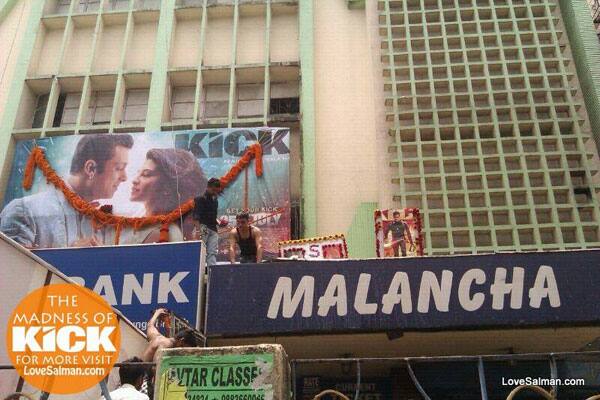 skip advertisement
Fans have been going crazy after watching Kick
That Salman Khan enjoys a humongous fan following is a known fact. His turquoise bracelet, his dialogues and his dance moves have become hugely popular amongst the masses.
And the Dabangg Khan's recently released film, Kick is no different. We saw his legion of fans going crazy while watching the film, which also stars Jacqueline Fernandez as the female lead.
On one hand, huge number of people were waiting in a never-ending line to grab their tickets of Kick, while on the other, some fans even went on to put garland on the posters of the film right outside the theatres. That's not all. A crazy fan went so wild that he decorated his two-wheeler with Kick stickers. Then there were some, who were seen wearing the mask, which Salman wears in the film.
Clearly, Salman Khan has triggered a craze of sorts yet again. Here take a look at these pictures and tell us if you were also waiting in those huge lines or dancing along with your friends in the theatres while watching Kick.