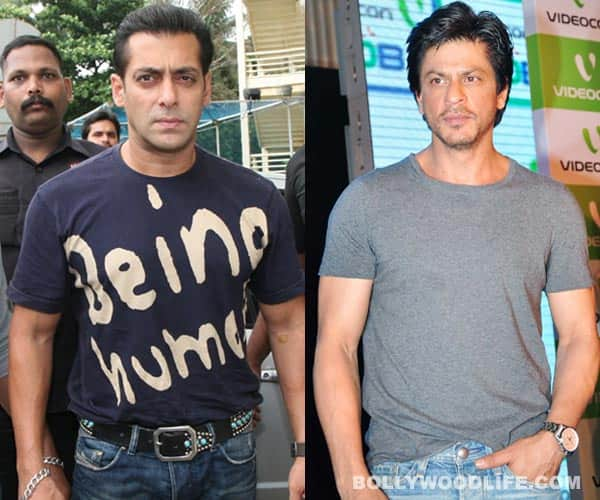 The colossal success of Ek Tha Tiger has made Salman Khan the highest taxpayer in Bollywood for this fiscal year. But who else can measure up to that? Let's take a look at the other highest tax paying celebs and their hefty payouts
When you pay Rs 8 crore as income tax for one single year, you definitely make people raise their eyebrows in amazement. Salman Khan did just that by becoming the highest tax-payer from the world of glitz and glamour. The Dabangg Khan shelled out Rs 5 crore as his tax payment last year. Akshay Kumar is the second highest tax payer of Bollywood – he paid Rs 7.5 crore as advance tax for 2012 in comparison to Rs 5 crore he paid in 2011.
Salman Khan's arch rival Shahrukh Khan, on the other hand, paid Rs 5 crore, according to the official reports. SRK hasn't had a big release after his magnum opus RA.One. Naturally, his taxable income was a bit low this year. Aamir Khan, who was busy with his reality show Satyamev Jayate, hasn't had a release in a very long time; he paid Rs 3.25 crore as against Rs 4.50 crore last year. Amitabh Bachchan, who is happy with the kind of TRPs his reality show Kaun Banega Crorepati season 6 is enjoying, paid Rs 5 crore, compared to Rs 1.70 crore he paid as the tax last year. Saif Ali Khan, whose film Cocktail got a good response at the box office, paid a tax of Rs 3 crore this year compared to Rs 1.7 crore in 2011.
Among the Bollywood divas Aishwarya Rai Bachchan is the highest tax-payer for the year. Thanks to her product endorsements, Ash paid Rs 3 crore as tax. In the same month last year the Bachchan bahu reportedly paid Rs 1.7 crore. Katrina Kaif, who is ruling the roost with her sensational looks and her close friendship with Salman Khan, paid Rs 2.60 crore compared to the year gone by, when her outlay was Rs 1.70 crore. And Kareena Kapoor, who is excited to release her mega-project Heroine this weekend, has paid an advance tax of Rs 2.20 crore, compared to Rs 1.5 crore she gave the tax people in 2011.
Cricketing god Sachin Tendulkar, who is highlighted every year as one of the highest tax-paying sportspersons, has his payments at Rs 2 crore, in comparison to Rs 1.75 crore he paid last year.
Phew! Now these big numbers certainly boggle our minds. But we have come to one obvious conclusion: if B-towners' taxes run into crores, we just can't imagine the kind of money these glitzy celebs net every year to splurge and look preening and propah! No wonder then that they manage to look absolutely divine, day in and day out!