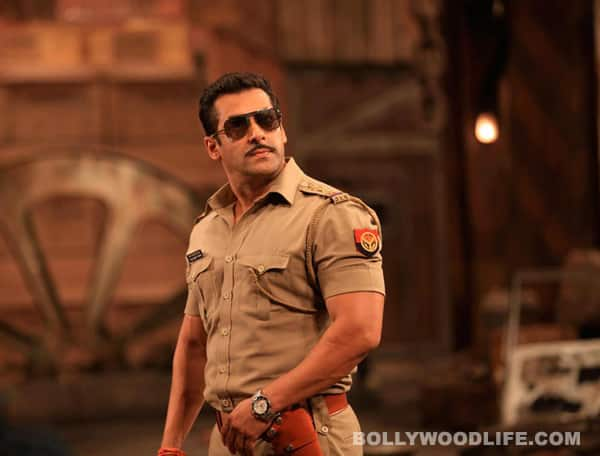 As part of a unique marketing strategy, the actor urges passengers to watch Dabangg 2 in theatres
If you catch the Mumbai local train to work, you will be welcomed by Salman Khan at the station. The actor, whose film Dabangg 2 releases today (December 21), appeals to passengers to go watch it. But no, he is not there in person, truly, so don't go rush out to your nearest train station. Salman has a recorded message for you instead.
His voice booms from the intercom, saying something like "Aap swagat nahin karenge? Hum hain Salman Khan, hum aa rahe hain aapke nazdeeki cinema gharon mein, ikkis December ko…(Hudd hudd Dabangg song plays)… Robinhood Pandey ka pranaam."
Some fans tell us that Salman and his team had used a similar marketing strategy for Ek Tha Tiger (May 2012). It seemed to have worked, since ETT was a blockbuster! Whether people liked Salman or not, they all remembered that they had to watch Ek Tha Tiger in the cinema hall. The superstar's voice stayed in the subconscious of potential movie fans and egged them on.
Now that's some smart strategy, Sallu! Let's just hope it is successful with Dabangg 2. Maybe film promotion genius Aamir Khan can learn a thing or two from the Khan he is friends with, what say?
ALSO READ: Aamir Khan wants Google 'search' button to read 'Talaash'!