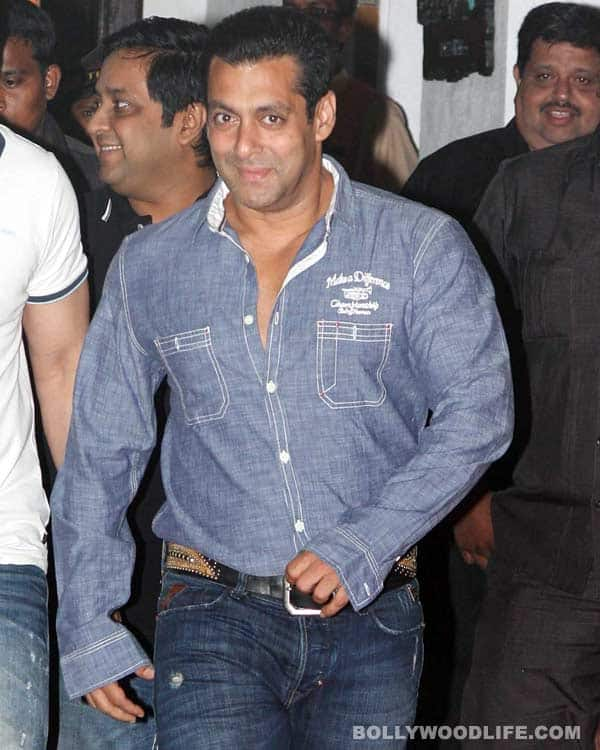 The Ek Tha Tiger actor has successfully managed not to touch the cancer stick for the last two months, but now he's addicted to something else
A li'l birdie – our buddy, of course – spotted Salman Khan fervently chewing gum and blowing bubbles during the promo shoot of Bigg Boss 6, and we wondered if the superstar's had a time lapse and gone back to his childhood days. Why was the Blockbuster Khan behaving like a restless kid champing and chomping on bubblegum?
Our feathered friend found out that Sallu bhai is now faced with a new challenge, but it'shis own doing: to give up smoking. But what's more is that the active smoker who puffed away more than one packet of ciggies in a day, hasn't touched the cancer stick in the last two months. How did he manage to keep the craving at bay? "Every time Salman gets the urge to smoke, he runs for a packet of chewing gum, pops a piece into his mouth and chews it all through the day," says our buddy.
Why did Salman suddenly decide to kick the butt? "His health problems," says our FF and adds, "Sallu bhai wants to quickly recover from his illness, so he is willing to do everything for a better body."
Meanwhile, we wonder if the Tiger actor's frenemy Shahrukh Khan too will be inspired by his old friend and finally kick the butt…. Wouldn't that be really good?