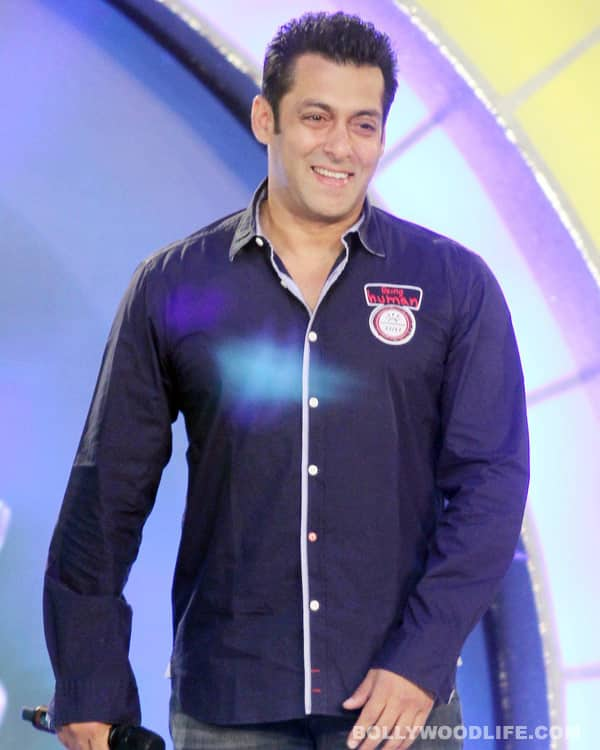 The Dabangg superstar gives a thumbs-up to his friend's TV show and has something to say about the state of our nation! Is he changing his image as super-brat?
Aamir Khan and Salman Khan may not wine and dine with each other over the weekend and go on vacations together like regular buddies, but they are always singing one another's praises to the media. So we were surprised that Salman, whose 10 Ka Dum and Bigg Boss stints made him TV's most popular host, hadn't yet commented on Aamir's television debut.
But now we know what the Dabangg dude feels about the Talaash superstar's stint as TV host. After the recent (seventh) episode of Satyamev Jayate, Sallu tweeted: "Wah yaar amirkhan, teeluu ne toh kamaal kar dikha ya, yaar ab jisko hindi nahi aati vo zara pls isko translate karva lena, thank u." According to the Bodyguard star, 'Teelu' (Aamir's character's name in Andaz Apna Apna) is doing a wonderful job (with the TV show), and in his trademark mischievous spirit Salman added that those who don't understand Hindi should get his reaction translated.
In an interview, Salman elaborated a little further about the show and Aamir's efforts. He said: "I loved Satyamev Jayate. I thought it was very honest. Aamir wants to make a difference and spread awareness. Political agenda nahin hai koi (he doesn't have a political agenda). Bas achcha karne ki chaah hai (The intent is to do good work). Koi alag swaarth nahin hai (There is no personal agenda behind the show). He's a good guy anyway. On television, a lot of people have done this show, but the fact that Aamir is doing this is a very bold step."
We are not surprised with the praise, 'coz Sallu always has good words to say about this Khan. But what did rather surprise us was a comment that the newly-mature Sallu made on Twitter yesterday. Apropos the storm swirling through the air about the choice for India's next president, Salman came up with: 'Pranab da ka banna toh banta hai boss'. Coming from the star better known as 'super-brat' all this grown up thought and talking has us in a state of mild shock. What do you think?