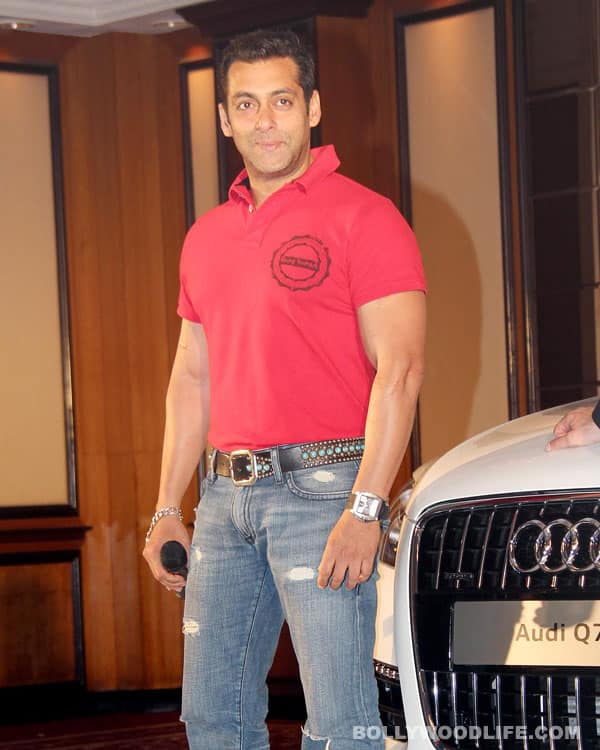 The Ek Tha Tiger superstar didn't want to take any chances with the film that is being touted as his first modern version of a superhero story
Salim Khan, the writer who churned out blockbuster hits like Zanjeer, Sholay and Deewar with Javed Akhtar, has returned to his old job. Salman Khan and Sohail Khan have asked Daddy dearest to give his valuable inputs in the script of their forthcoming venture Sher Khan. As you know, this action drama is going to be based on the Biblical superhero Samson.
"I was there in the scriptwriting process of Sher Khan expressly to point out their mistakes, not to breathe down their necks," said the scriptwriter. "I don't want to take away the credit from whatever those kids have done."
Rumi Jaffrey and Dilip Shukla have written the film's screenplay and dialogues. Salim saab ensured that the script had the core ingredients required in a Salman entertainer. The script was locked ten days ago and shooting begins in October.
Producer Sohail said, "We all were counting on him (Salim Khan) to make Sher Khan one of the most special films in Bhai's career… Thanks to my father's contribution, the screenplay of Sher Khan has turned out to be out of the world!"
Apparently in the past the most senior Khan had suggested a few changes in some of Salman and Sohail's films, like God Tussi Great Ho and Main Aur Mrs Khanna, but they didn't pay heed to him. And both films bombed at the box office.
So now you know – Daddy does indeed know best!