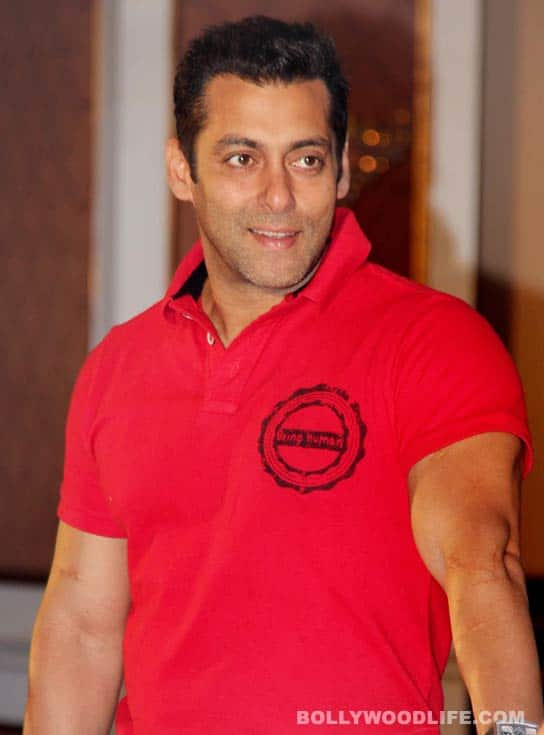 Salman, who has been signing films left, right and centre, has finally decided to let go of the sequel to his super hit film and focus on a new film instead
When it comes to logic in films, Salman Khan clearly doesn't really care much. The 46-year-old superstar has been packing a punch that could set four men flying in the air, throwing his shirt open with a strong gush of water and playing a skirt chaser when he should actually be doing mature roles. With his last three blockbusters – Dabangg, Ready & Bodyguard – Sallu has proved that with his star power even nonsensical films can work at the box-office. So when we heard that Salman's sister Alvira and brother-in-law Atul Agnihotri were planning to cash in on the success of Bodyguard with a sequel, we were sure it would happen, especially since it's a time when sequels and remakes are being made by the hoards.
We hoped against hope though that Salman wouldn't do any more of those illogical and incoherent films. And fortunately our prayers were answered. Salman, before going to the US for a check up for the facial neuralgia, said in an interview, "There was no story to take forward (in Bodyguard). It all ended beautifully. It's true that we had contemplated a sequel, but Baby (younger sister Alvira) and Atul agreed with me that there was no point (to make it). So, we've now decided to make another film together, but the work hasn't started on it yet."
We agree that Bodyguard had no scope for a sequel left and it's great that Salman has finally taken a logical decision. Sallu already has two sequels on hand – Dabangg 2 and No Entry 2, so why struggle to get another! Come on Sallu, we are sure that with 20 years of experience in the industry, you can definitely come up with some original ideas to entertain your fans!