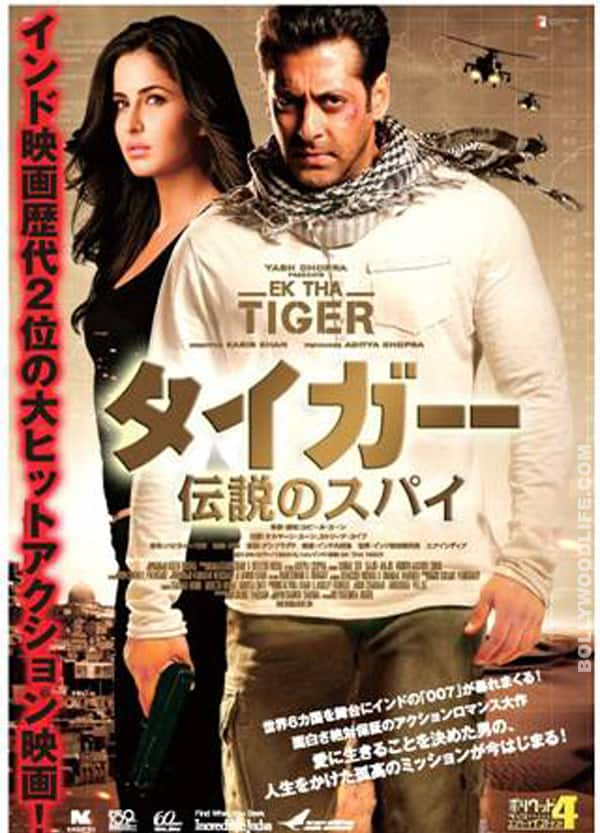 Movies of the ruling Khans have found their way to the Japanese screens. Who do you think will be loved the most?
Looks like the Japanese fans of Bollywood movies will finally be able to enjoy the magic of India's masala flicks, and that too with the popcorn tub at their disposal. On March 7, 2013, the Salman Khan-Katrina Kaif starrer Ek Tha Tiger premiered in Japan. Till now, the Japanese film industry has kind of remained untouched by Bollywood. We are told that hardly two or three prints of Hindi movies used to release there. But guess times have changed.
And that's because 30 prints of Kabir Khan's Ek Tha Tiger were released in collaboration with Nikkatsu Studio, a leading production company in Japan. Birdies report that the movie was released in cities like Osaka, Kyoto, Sapporo and Kobe.
"I am honoured to enter the Japanese market and I hope audience enjoys the movie," Kabir Khan said in an interview. Our feathered friends chirped that the audience went ecstatic and there was continuous cheering as soon as the movie began, mostly because of the large number of Indians who were present at the screening.
But Ek Tha Tiger isn't the only movie that will be screened in the theatres of Japan. Buzz is that movies of the other two Khans – Aamir Khan and Shahrukh Khan – Om Shanti Om, Don 2, 3 Idiots and Jab Tak Hai Jaan will also follow suit.
So three cheers for this new trend that Sallu bhai movie Ek Tha Tiger has set! But who do you think will be loved the most? Tell us, quick!