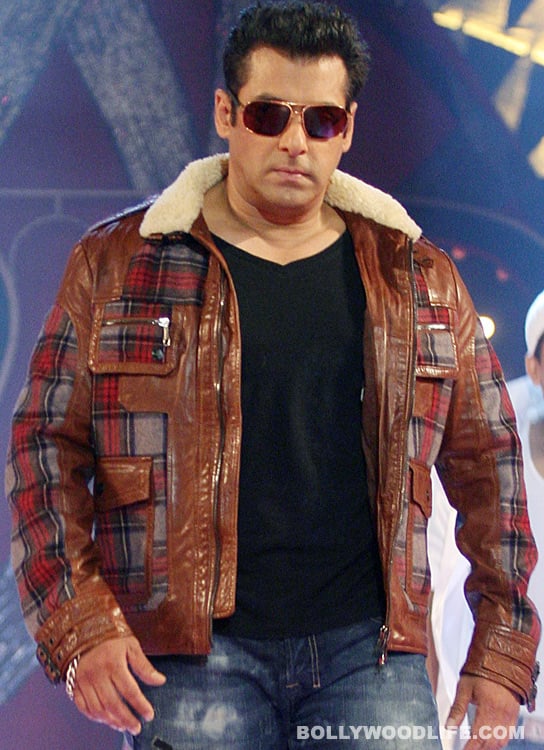 The actor however has not filed an official complaint against the offender
Everyone knows that taking a panga with Salman Khan is not a good idea. Ask Vivek Oberoi! If you've had a good run of luck in hassling other Bollywood celebs doesn't mean you have enough clout to do the same with Salman. That's common sense, isn't it? But a member of the Federation of Western India Cine Employees (FWICE) apparently didn't know that. We hear that Hanumant Rao Patil, who heads the Still Photography Department of the FWICE, disrupted Salman's shoot last week. Salman was at Mehboob Studios, shooting for a commercial when Hanumant barged in and ordered the producer Raman Lamba to pay Rs 66,000. Hanumant alleged that since Raman was not registered with FWICE, he had to pay the fine before he could continue shooting. In all this mess, Salman was forced to spend his time sitting in his vanity van instead of working.
That obviously didn't go down well with the actor or the rest of the team. The usually hot-headed Salman opted to remain cool this time, and he and Raman stayed away from filing an official complaint, Salman apparently relayed the incident to FWICE General Secretary Dinesh Chaturvedi who has done a cameo in Dabangg 2. Dinesh then discussed the matter with the other members of the FWICE. That's when the union realised that Salman isn't Hanumant's first victim. He has already done this to other models and lesser known Bollywood actors. The higher level members of the FWICE have now decided to revoke Hanumant's appointment. Though he is the head of the Still Photography Department, he has not been issued a member card yet. The big guns of FWICE are now figuring out what action to take against Hanumant and on what grounds they can abstain from issuing him the card. Guess some people just don't know the importance of the saying, 'quit while you are ahead'. Tsk tsk.
ALSO READ: How petty can the Shahrukh Khan-Salman Khan rivalry get?