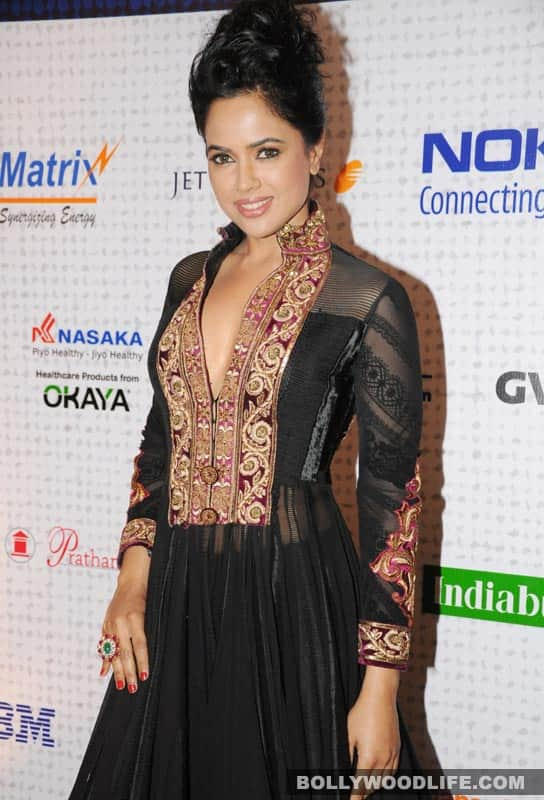 The pretty actor suggests that an arranged marriage would be the perfect solution to Sallu's relationship woes
The entire industry appears to be worried about Salman's marriage. Guess being the only single star in his 40s has its own drawbacks. Not long ago, Aamir Khan expressed his concern about Sallu's single status. He even suggested that the only way to get him married was to tie his hands and take him straight to the mandap. And now Sameera Reddy, aka Sexy Sam herself, has come up with another valuable suggestion for Sallu bhai. At a recent event held to launch a gaming portal, the actor said that Salman should go in for an arranged marriage. "It is very unfortunate that Salman is not yet married in spite of the fact that he's been into relationships a number of times. The girls really benefited a lot after being with him. But at the end Salman was all left alone. I think it's high time now that he (Salman) should get into an arranged marriage." Sallu may not take too kindly to her statement, since she is not one of his close friends, but her advice does make sense.
Salman has been clear that he would like his wife to put her career on the back-burner after marriage. Around the release of Ready, he has also jokingly stated that he would like to marry a homely, 'domestic' girl. It doesn't take rocket science to figure out that Sam (who has had a crush on Salman as a young girl) thinks that Salman's girlfriends from the industry have used him directly or indirectly and that now it's time for the hunk to take the old-fashioned route. We do agree with Sam on that one, because we feel that a traditional marriage would really work for a man like Sallu, who is all heart! But, hey, isn't Sam still single? Would that make her available?