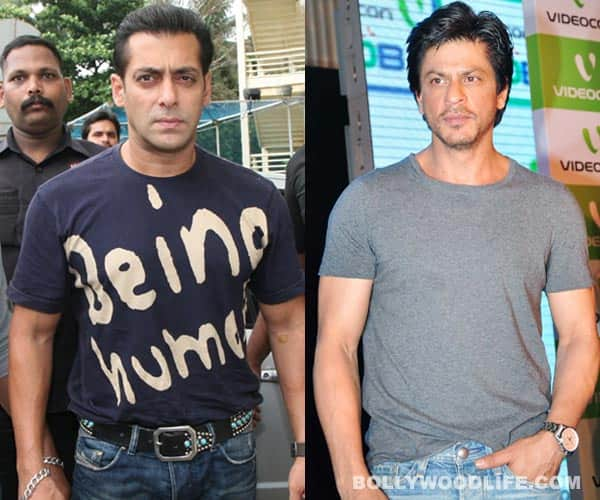 Does it indicate an end to the tug of war that we see oh-so-often between these two Khans. And did Rakhi Sawant play the role of a mediator here? Read on to find out!
When motor-mouth Rakhi Sawant ended up on the sets of Bigg Boss 6 as a guest, she tried her best to create the desired stir. And guess what? Rakhi certainly got the necessary impact, by declaring that both the warring Khans – Shahrukh Khan and Salman Khan vied for her attention.
According to Rakhi, as soon as Sallu invites her to his show, within a couple of days she gets a call from SRK too. So the item queen was of the opinion that the two Khans are trying to compete for – we promise this will make you crack-up – Rakhi Sawant. Ahem ahem. Now that idea is indeed entertaining, right?
When Salman heard about what's going on in Rakhi's mind, he promptly declared – in an imaginary conversation with Shahrukh, "Yeh baazi tu jeet gaya. (You win this contest). Congratulations. All yours." By that, Sallu probably meant that his 'dear friend' SRK can have all of Rakhi Sawant. Hehehe!
And that makes us wonder how sweet is this victory for our dear Baadshah Khan. Any comments, Shahrukh?