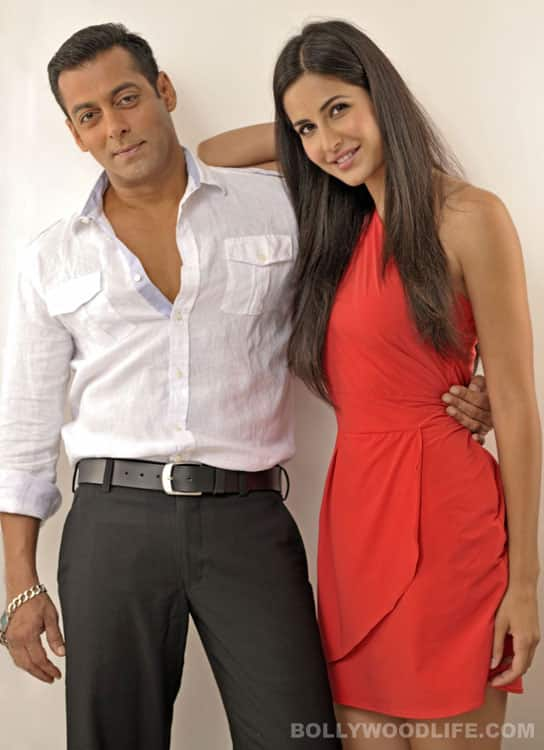 There is definitely no parting of ways for Salman Khan and Katrina Kaif. While the duo claims that it's all over between them, they continue to find ways of being with each other
Salman Khan was recently seen using Katrina Kaif's vanity van for one of his recent shoots since Katrina is in London shooting for London Ishq with Shahrukh Khan. According to sources, Salman is using Kat's vanity van because there is some technical glitch with his van. Considering Sallu's clout in B-town, we wonder why he couldn't hire another one. It's not like the actor is short of finances either.
On the other hand, some say that the star is using his ex-girlfriend's van and car because Salman is more comfortable in it. Do they still believe in the concept, 'What's yours in mine'? A source on the sets revealed that Kat often uses the vanity van when shooting in Mumbai and Salman used to visit her when they were still together. Guess that's why the Dabangg star is still attached to the van among other things.