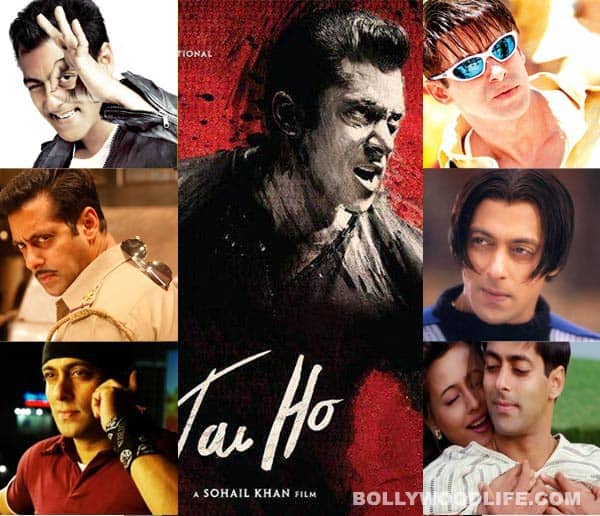 After the numerous Surajs, Rajus, Prems and Sameers, will the audience like the shirtless Khan's new name?
Once the Dhoom:3 fever has died down, we are certain that Jai Ho is going to be the next big thing. So after doing some research and digging around, we found a quirky fact about the movie – Salman is going to be called "Jai" for the very first time. Now what we wonder is, how come Salman Khan – who has a zillions movies to his credit – never had this name?
We think, maybe he prefers having some specific screen names and considers them to be lucky. To explain what we mean – Salman has been called Prem in eleven movies; Raj in five movies; Suraj, Sameer and Raja in four movies. He even confirmed this belief of his in Koffee with Karan, when he said that people tend to remember his screen image.
But don't you think that Salman is too big to bother about his screen name? Or is he still sceptic about his success? Well, post Wanted he has become such a crowd puller, that he can openly say 'What's in a name?' Wethinks Jai as a name, is definitely going to stick in the audience's minds.
Tell us peeps, which screen name you like the most on Salman Khan?