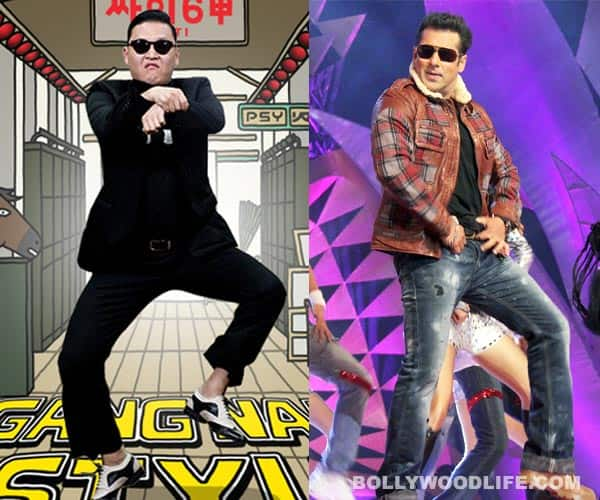 Our Dabangg Khan seems to be mighty impressed by PSY's dancing style. And guess that's why Sallu doesn't miss any chance to follow the cool footsteps of this Korean dude
Birdies have been incessantly chirping about how Salman Khan will perform in three different segments during the BIG Star Entertainment Awards that's all set to take place at Andheri Sport's Complex, Mumbai tonight. And the multi-performance deal sounds like a really cool treat for Salman fans, doesn't it?
But do you know how SK has planned to entertain us three times over? If our feathered friends are to be believed, Salman will first jiggle with the belly dancers, then he will dance like Chulbul Pandey from Dabangg 2, and finally he will conclude his performances by grooving to PSY's dancing steps in total Gangnam ishtyle. Well, we couldn't help going 'wow' on hearing THAT!
Talking about Salman's Gangnam performance reminds us about Sallu bhai's will performance scheduled for January 19 during the opening ceremony of Celebrity Cricket League. That will be yet another performance by Salman in Gangnam style, no?  Ahem ahem. So apart from entertaining your dear fans tonight, will this also be a sort of a practice session for the coming event, Salman dearest? We couldn't help wondering about it. Wink, wink.
Anyway. The BIG Star Entertainment Awards ceremony will be aired on Star Plus on December 31. So keep a close watch on Salman's moves, peeps, and tell us if they're entertaining. Ciao!