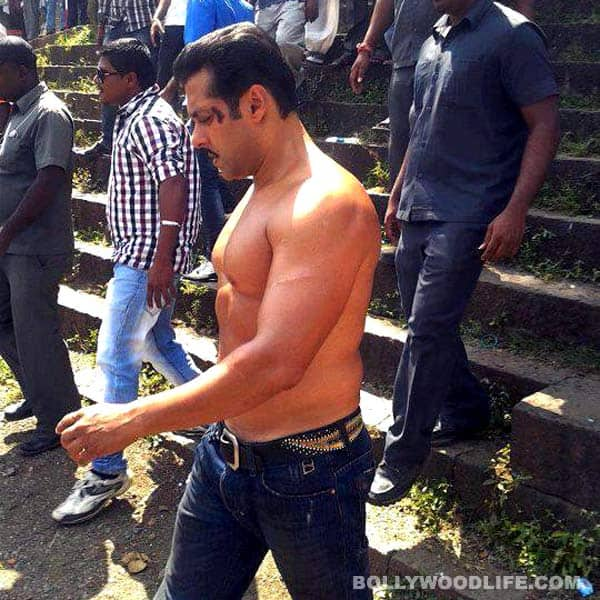 He charges a bomb to show off what we saw in this sneaky snapshot. And as soon as we got a sneak peek of those chiseled muscles, our minds raced towards the possibility it opened up for the upcoming sequel
Dabangg 2 will be bigger and better – this fact has been shovelled right down our throats time and again, thanks to the birdies we know going gaga over Salman Khan and his upcoming sequel. We also know that this movie will feature three item numbers (sigh!), one each by the favourite ladies of the Sallu camp.
And just when we were beginning to worry about the Tiger's action sequences 'coz of the masala songs, we're fed with a pic that showcases a shirtless, utterly droolworthy Salman! And yeah, don't miss that fake wound over his left eyebrow, peeps! But that means what? Simply this – Sallu has his fight scene in place. Phew!
So dear Kareena Kapoor, Malaika Arora Khan and Sonakshi Sinha, you all can groove and twirl to your heart's content and we won't mind. 'Coz now we know we have the bare-chested Salman who will fulfill his promise of making us gasp and sputter in Dabangg 2, despite all the injuries and treatments we've heard about. And we agree, the movie indeed is bigger and better. Isn't it, readers?