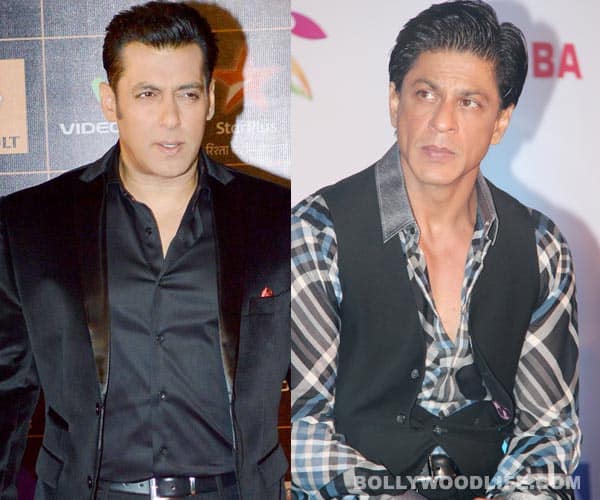 In spite of their off screen rivalry and cold war, the Karan Arjun actors will come closer to each other… oops…not the way you think sillies…but as neighbours!
Though it might sound a little weird, the fact is that the most successful superstar of Bollywood, Salman Khan has been house hunting for quite some time now. We just can't believe this, 'coz if we go by Sallu's chamchaas and friends – poora Bandra bhai ka hai! Then why is the superstar finding it difficult to get the right address?
News is that the Dabangg actor is on the lookout for a new place to stay, as his present one-bedroom flat at Galaxy Apartments (Bandra bandstand) is proving to be too small for him. If our feathered friend is to be believed, the superstar has already zeroed in on a new flat and has also finalised the deal for a staggering Rs 100 crores! Call it destiny or tough luck, the new apartment the Being Human actor will soon start living in with his family is called Sagar Resham and is just two buildings away from his one-time 'good friend' Shahrukh Khan's Mannat!
The Mental actor has been spotted at Sagar Resham on a few occasions, leading people to believe that he has indeed made his choice. Hmm… we wonder what will happen when the two superstars cross each other's path. Do you think this 'closeness' will bridge the gap between the once-upon-a-time good friends? Tell us if you think so…