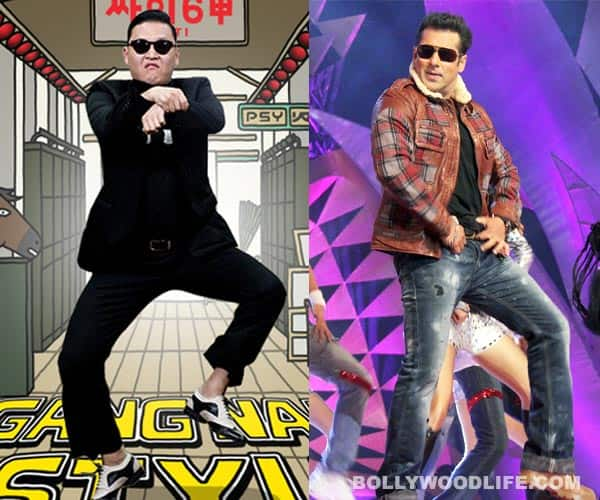 The Dabangg Khan will now dance with the star who created the biggest online sensation ever
The song Gangnam style by the Korean rapper PSY had become such a sensation that it took the world by storm. PSY toured the world, teaching the biggest celebrities – from Britney Spears to UN secretary general Ban Ki Moon – on how to dance to his track. And how could Bollywood be left far behind? So now, our own Dabangg superstar Salman Khan will challenge PSY at his own game.
Salman will be performing with PSY at the Celebrity Cricket League opening ceremony in Mumbai or Delhi on January 19. Salman, who is the captain of Mumbai Heroes will take to the stage and do the crazy, horse riding move that has seen an astounding 91 crore hits online. Salman will also be dancing to some of his own tracks. And won't it be cool if he teaches his own interesting dance move to PSY. Something like a Dhinka chika?
Interestingly, Sallu also has his eyes set on using the song in his upcoming film Kick, but might face a problem in getting the rights. Maybe this is the time he and PSY can crack a deal? What say BollywoodLifers. Would you want to see Salman performing a desi Gangnam style?