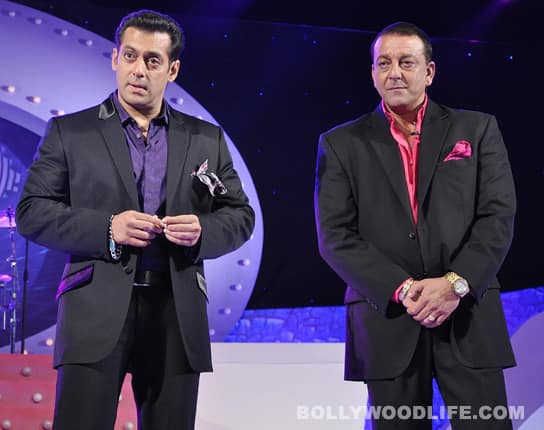 Sallu bhai has turned out be a good friend indeed. And here's how he has decided to help his friend in need
Looks like Sanjay Dutt will soon be seen following Salman Khan's footsteps as far as branding goes. And do you know why? That's because Sanju baba has roped in Reshma Shetty, the lady  responsible for the making of brand- Salman Khan.
Recently there was a buzz suggesting that the Department actor is not overtly happy with his business manager, Dharam Oberoi and hence had replaced him with wife Manyata Dutt, who was appointed as the CEO of Sanjay Dutt Productions. "While Dutt has been outwardly sitting on the fence regarding Dharam Oberoi's future as his business manager, he has secretly been meeting up with Salman's manager on his recommendation. The deal between Dutt and Reshma Shetty is final. An official announcement will be made shortly," a birdie chirped.
While neither Shetty nor Dutt were available for comment, Oberoi has reportedly rushed to Rajasthan, a location where Sanjay was busy shooting for a movie. Sigh!
Hearing about all this makes one wonder what fate awaits Saju baba. There's no doubt that both Salman and Sanjay are known as the bad boys of B-town with a golden heart. But does that mean Saju's future will also take a turn for better just like Salman's did after Wanted?  We wait and watch.