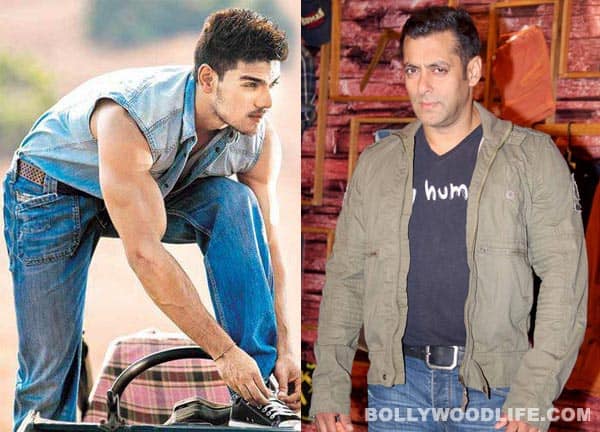 He is considered the 'good guy' in B-town by many youngsters and Sallu miyaan keeps his image alive yet again…
Salman Khan has stuck to his onscreen dialogue from Wanted and abided by the commitment he made to Suraj Pancholi – that of launching him when the youngster is ready.  The Dabangg Khan has stood tall as a pillar of support once again, this time backing Suraj's dream launch. This comes even as reports of the project being shelved have been making the rounds. Salman feels that Suraj's personal situation might just help him do a far better job when he gets set to play the rebel hero in Hero remake.
Suraj too has proved to be an extremely committed young would-be actor, who hasn't let circumstances deter him from his goal. We hear that despite being in jail, Pancholi Jr continued working on his fitness routine, not giving in to depression or any kind of mood swings. And his personal life has inspired the filmmakers to re-work his character, making it a few shades darker than the original that they had planned. So, as far as we know, Suraj will step into Jackie Shroff's polished shoes as the rebel in the remake of the 1983 hit film Hero, sans that trademark flute.
And this time you could see a rebel hero whose reel-life role mirrors his real-life drama!