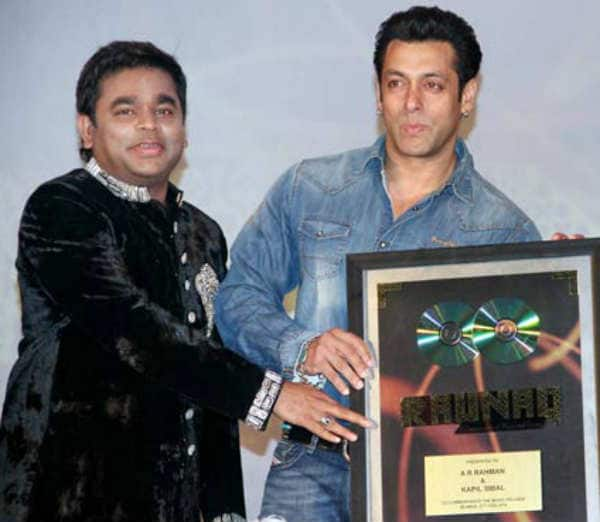 The Jai Ho actor quizzed the Mozart of Madras – "When will you work with us?"
After calling AR Rahman average the Dabangg Salman Khan is now keen to work with internationally acclaimed composer and is eagerly awaiting for an opportunity to collaborate with the Oscar winner. Sallu created quite a stir when he referred to the twin-Academy award winner as 'average' at the launch of album Raunaq last week. But then this Khan can shock you and surprise you at the same time. He soon quizzed Rahman -"When will you work for us?"
Rahman definitely had a befitting reply for the Kick actor. The Highway music composer's response wasn't something that would please the box office king, AR said, "Then he (Salman) has to do movies which I like.". Making it very obvious that Rahman isn't a fan of Salman's blockbuster movies.
He soon clarified that it wasn't like he didn't like SK films, Rahman added, "No, no. I like his stuff, they are so energetic and nice. We worked together in Yuvvraaj and its music has been a hit. I think life is a cycle… hopefully, we will do something extraordinary."
Well, looks like the Dabangg Khan finally has some competition as far as 'dabangayee' is concerned. We hope the extraordinary (Salman fans read: average) music composer and Bollywood Bhaijaan come together for a movie soon, hai na?
(With inputs from IANS)