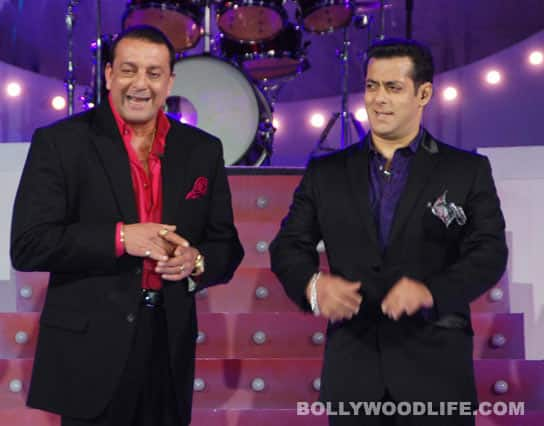 We doubt if the Agneepath actor can solely take charge of the new season, but Sallu is keen on letting his buddy take centrestage
This could be the biggest disappointment for Bigg Boss and Salman Khan fans but it looks like the superstar has decided not to return as the host for the sixth season of the reality show. The official reason is that the Bodyguard actor's diary is packed with film shoots and leaves him no time to do anything else. Salman though didn't want to disappoint the makers of the show so suggested Sanjay Dutt's name. If you remember, in the last season the Agneepath actor was brought on board only because Salman couldn't be present for the entire season. According to reports, Salman feels Sanjay is now more prepared to shoulder the responsibility of monitoring the quarrelsome inmates of Bigg Boss all by himself. However, we doubt if Sanjay without Salman will guarantee the same TRPs.
Remember during the last season, the Sanju looked quite edgy and would let Salman take centrestage every time he was present. Even off screen Baba isn't known to hold courts. So we wonder if he can host the show without the support of Salman. However, if he takes a few lessons from his buddy in how to entertain and engage people, he may just be able to match up to the standards set by Salman.
Also read: Salman is struggling to stay fit