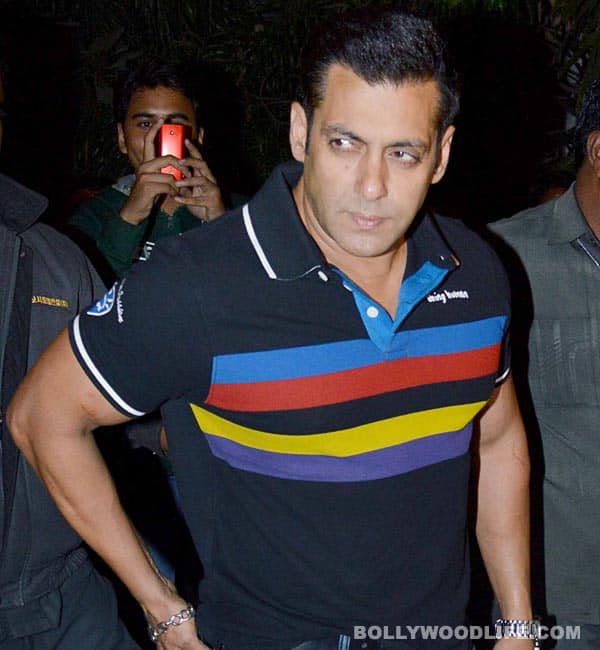 The Sessions Court will now finally decide the actor's fate on June 10
UPDATE: The latest news about Salman Khan in his 2002 hit-and-run-case is that Sessions Court judge UB Hejib has fixed June 10 for deciding the appeal.
EARLIER STORY: While describing the troubled state of the Indian judiciary, Sunny Deol rightly said in his award-winning performance as a lawyer in Rajkumar Santoshi's Damini, 'Taareek pe taareek!' As far as Salman Khan's case is concerned, that statement is more than true. The actor had challenged the Magistrate Court's verdict of charging him with culpable homicide not amounting to murder in the 2002 hit-and-run case – if you remember, his Land Cruiser killed one and injured four pavement dwellers in the wee hours of September 28, 2002.
The Mental star, who is anxiously waiting for the Sessions Court verdict, will have to wait a little longer. We hear that Sallu was exempted from his appearance in the 2002 hit-and-run case by the Sessions Court following a request from his counsel Ashok Mundargi. Ashok assured the court that his client, who failed to appear before the court for one hearing, would be present whenever necessary. The Additional Sessions judge UB Hejib hearing the case observed that while Salman's presence was not absolutely necessary since the Court order on his revision was pending, he would be exempted only for a day.
It's learnt that the defense will be filing an application when the case is next heard. Our khabroo says Hejib has adjourned the matter till May 8, when the court will also hear Salman's appeal against the culpable homicide allegation. If proven guilty, the offence under this section will be awarded a jail term of ten years.
Watch this space for the new verdict on your favourite actor!