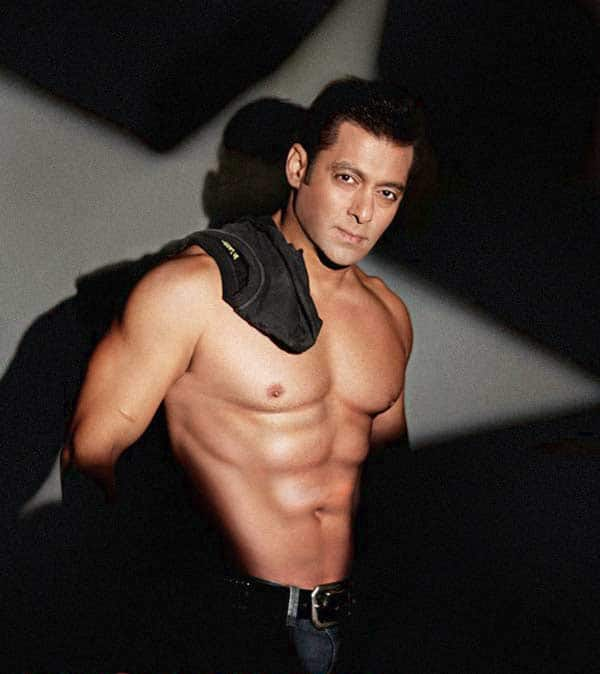 And bhai confirmed that he doesn't employ digital technology to fake it. Read on to know how the Jai Ho actor proved that his abs are for real
Putting all the murmurs related to his starry abs-his detractors were of an opinion that bhai doesn't have a good bod to show off any more, so he has resorted to special effects-to rest, Salman Khan recently proved that his washboard stomach is not graphically enhanced.
The 48-year-old actor made his Dabangg presence felt on the sets of Zee Tv's reality show Dance India Dance. Sallu appeared on the popular show with Daisy Shah to promote the duo's forthcoming movie Jai Ho. Salman used the platform to prove a point. He used his T-shirt strategically to wipe off the sweat beads on his forehead, thereby giving a generous glimpse of his flat tummy. He even sucked his belly in a bit for a better effect, with fans going berserk at Sallu's antics.
After this, the next question that has puzzled many is if  Sallu has resorted to surgical help if not digital technology to make his abs look fab? And we at BL have no clue how the superstar will answer that one!