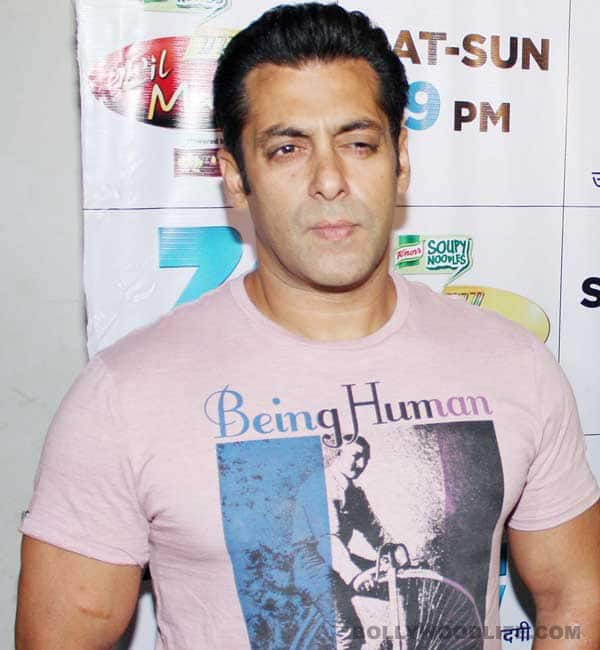 The team, which collected the Dabangg 2 star's belongings at the airport, was shocked to find women's clothes stuffed in bhai's bag!
No, it wasn't a case of Salman Khan trying to help his female co-stars (read Katrina Kaif, Preity Zinta or Sonakshi Sinha) carry their excess clothes in his bag. But when Salman Khan's team opened the superstar's bag that arrived at Hyderbad airport, they were aghast to find the 47-year-old actor's bag stuffed with women's clothes. The Dabangg 2 actor was in the city to perform at a show. But when Sallu arrived in Hyderbad, he was rendered absolutely clueless and utterly helpless to find that his entire wardrobe, comprising flashy clothes and accessories, had transformed into a women's clothing collection.
It so happened that a fellow passenger in the Mumbai-Hyderabad flight that took off at around 9.30 am, took bhai's bag and left hers behind on the conveyor belt. Salman's bag was similar looking to that of the lady's, who accidentally took it along thinking it was hers. Salman's security head Shera, who had flown down to Hyderabad a day in advance to ensure that the security was in place and to receive the megastar at the airport, immediately took control of the situation.
While Salman headed straight to the venue, his team and airport authorities tried everything they could to trace the lady in question. Thankfully, they could find the lady's contact number and informed her that the bag she was carrying was none other than that of Salman Khan's. Even then the lady took a good two hours to return the bag to Sallu's team.
Salman was finally relived to get his bag and costumes back. The same evening he grooved to some sensational numbers for the show. Finally, everything went according to the plan except the minor wardrobe exchange that created a big hoopla!