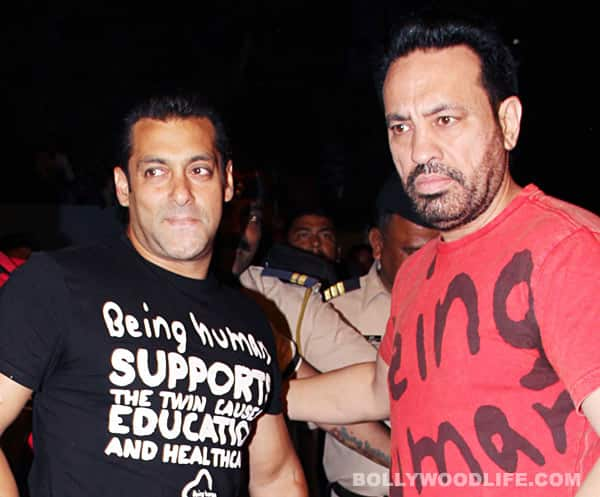 Good friend Sallu goes the extra mile to ensure that the Deol wedding gets top security
The high profile Esha Deol-Bharat Takhtani wedding, with over 1000 people on the guest list, obviously calls for top security. Jumping to the rescue of the Deols, Salman Khan, who is known to help his friends in time of need, offered his best man and personal bodyguard Shera for the job. The grand wedding is now running on schedule with no security hassles, all thanks to this special addition to the security force. Khan's bodyguard and his company Tiger Securities have been put at the disposal of the Deols for all the functions, including the wedding and the reception.
In an interview with a daily, Shera confirmed that he was indeed in charge of the security for the event. For the sangeet ceremony held on Monday (June 25), Salman's bodyguard deployed 40 of his best men, and more security personnel will be assigned on the D-Day to avoid gatecrashers. With Shera busy around the hullabaloo of the Deol babe's wedding, we wonder who is protecting darling Sallu!