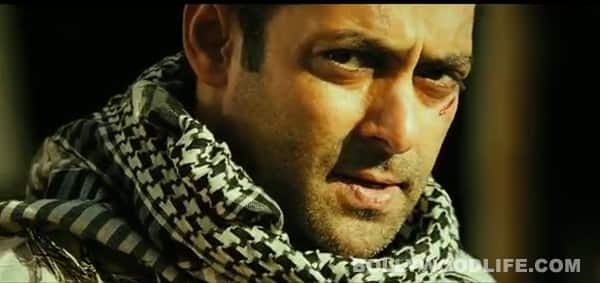 Promos of the new Yash Raj production are said to bear a striking resemblance to the story of a real life spy from the Indian intelligence agency RAW (Research and Analysis Wing)
Even before Salman Khan's much talked about film Ek Tha Tiger has hit the screens, it has become coloured by controversy. A certain Vikram Vashishtha, nephew of real life spy the late Ravindra Kaushik, has sent a legal notice to the production company Yash Raj Films asking for a special screening. Vashishtha believes that the promos of Salman's film bear a close resemblance to his spy uncle's experiences in Pakistan. He has sought legal assistance to either have a look at the original script of Ek Tha Tiger, or view the film before it releases.
"He (Ravindra Kaushik) was my maternal uncle who was with the Research Analysis Wing (RAW). Born on April 11, 1952 in Sri Ganganagar he also did his graduation from there. He displayed his talent at national level dramatic meet in Lucknow, which was also witnessed by some officials of the intelligence wing (RAW). He was contacted and offered job for the secret intelligence in Pakistan. Later he was sent to Pakistan for the purpose," said Vashishtha in an interview to a daily.
Now we wonder – will Yash Raj or Salman pay any attention to Vashishta's tall claims based just on the promos of his film? We have to wait and watch. 'Poori picture toh abhi baki hain, mere dost,' Sallu might say!