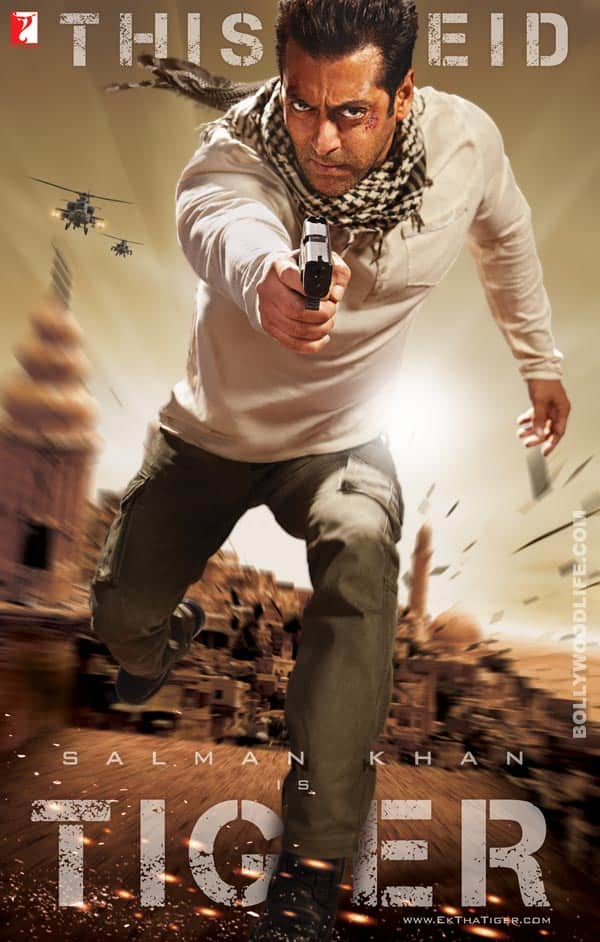 The teaser of Sallu bhai's upcoming movie gave rise to the buzz that the movie is anti-Pakistan. But that's not what director Kabir Khan thinks
A look at the teaser of Ek Tha Tiger makes one assume that this one is based on the secret battles raging between India's RAW and Pakistan's ISI. And that's what made viewers conclude that ETT is anti-Pakistan in some way.
"I have been getting lots of comments from people thinking ETT is anti Pak. Let me say this once & for all, 'No, ETT is not anti Pak'," the director said in an interview. But Kabir is happy about the overwhelming response because he had worked very hard on the teaser. "I spent 15 days on just the sound design of the teaser. But there was so much screaming and shouting in the theatre that I couldn't hear a thing. Salman is very happy with the tremendous response," he reveals.
And we're very happy too. Finally we will get to see Salman in the avatar of a serious action hero. And that would be such a refreshing change from his tapori ishtyle, no?