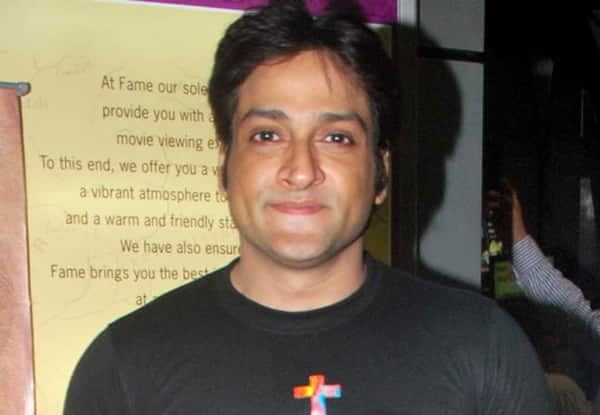 Medical reports of the 23 year-old-model reveals that she was not only raped but also brutalised by Inder!
Inder Kumar, who was recently detained on alleged charges of raping a 23-year-old model, not only raped the girl, but also brutalised and tortured her. According to the Versova police,the medical report of the victim reveals that she was tortured besides being raped. "There are signs of cigarette burn marks on her shoulders and neck, bite marks on her arms and marks of her being stabbed with a fork. She also has injury marks caused when he allegedly attacked her with a beer bottle while she was in his custody," a police officer was quoted by a daily.
After he was arrested, Kumar in his police statement pleaded innocence. "She (victim) readily accepted my proposal and no one forced her. Nor did I abuse her at any point of time. I was having problems with my wife and that's when we got close to each other," Kumar had said.
Inder, who is said to be a close friend of Salman Khan and has shared screen space with him in films like Wanted, Tumko Na Bhool Paayenge and Kahi Pyaar Na Ho Jaaye, was booked under sections 376 (Rape), 324 (causing grevious hurt) and 506 (criminal intimidation) of the Indian Penal Code (IPC).
While Inder's wife who had issues with the actor and even shifted to her mother's home defended her husband. Pallavi Kumar Saraf also stated that her husband is being falsely accused and is being framed. "I would like to say that my husband is innocent and the allegations put on my husband are false. The girl who is claiming that Inder has raped her was willingly staying with my husband from April 21 to April 24, 2014 in his house. I am really sorry to say but I am getting no help from police officials," Pallavi said at a press conference after her husband's arrest.
The victim, however, alleged that the Masoom actor held her captive for two days and sexually assaulted her. Reportedly after she escaped, she went back to her house, called her sister and narrated the entire incident to her. She then registered a police complaint, following which Kumar had been arrested taken in police custody.