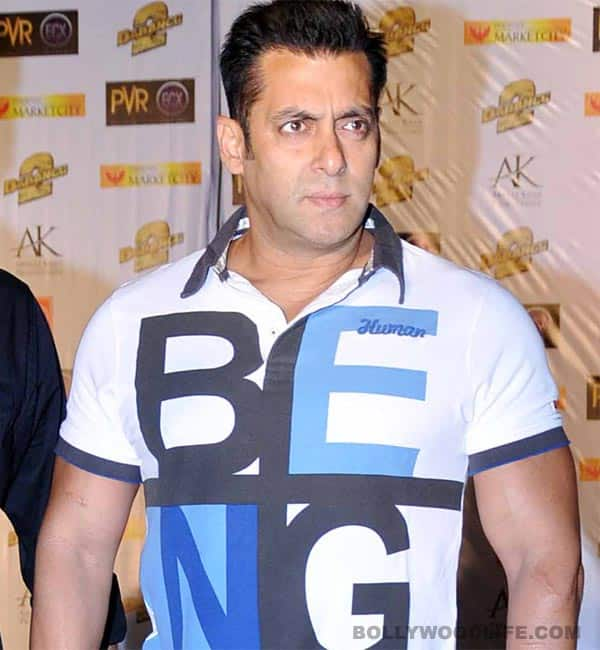 A magistrate court in Mumbai has ordered a detailed enquiry into the allegations of deliberate delay in the Dabangg star's hit-and-run case trial
When Salman Khan was summoned by the court for the trial of his infamous 2002 hit-and-run case on December 27, 2012, which was incidentally his 47th birthday, the superstar did not turn up. Instead, his sister Alvira Agnihotri and Arpita Khan appeared in court with lawyer Dipesh Mehta to file a petition that sought an exemption on Sallu's behalf. And surprisingly, this request was accepted by the court.
Petitioner Abha Singh, who had alleged that the police and the judiciary are working hand in glove to protect the actor, demanded an enquiry into the alleged delay in the trial. "He (Salman) is making movies and earning money but not coming to court," said Singh about the actor whose SUV had rammed into a bakery in suburban Bandra, killing one and injuring four people who were sleeping on the pavement outside 10 years ago.
True to Singh's claims, Salman was seen partying in the city even though the Mumbai police were searching for the star all over the city. Singh also said in court that the police had taken a good 24 days to serve the court summons to Salman, claiming that he was not in the city. The Dabangg dude was accused of culpable homicide not amounting to murder. But the Bombay High Court then reduced the charges to rash and negligent driving, which was challenged by Abha Singh.
And now a magistrate's court in Mumbai has ordered an enquiry into the allegations of deliberate delay in actor Salman Khan's trial. The Mumbai police in their reply have filed a statement in court denying any delay in the trial process. The court has set March 5 as the next date for hearing.