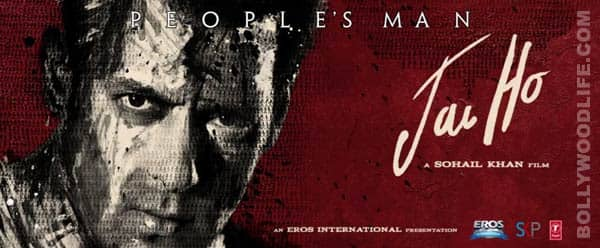 Believe it or not, but Salman's recent release has found its way to YouTube
Salman Khan's Jai Ho, which released on January 24 unfortunately didn't end up ringing the cash registers. The film didn't do as well as compared to his previous films. While many people came up with all sorts of reasons behind Jai Ho's failure, we came across yet another story, which might have played a significant role in the film's failure at the box-office.
Buzz is that Jai Ho, directed by Salman's brother Sohail Khan, in it's entirety has been leaked online. Yes, you read that right! The full 2 hour 17 minutes movie has been uploaded on the web within just days of its theatrical release. Shocking, isn't it?
Reportedly, a pirated print of the film was uploaded on YouTube by a Dubai-based peep on January 28 (Tuesday). The video had 1,08,151 views till it was taken off from the site on Saturday (January 29) night. But all of it just didn't end there. Interestingly, a better print of Jai Ho was published again on Sunday morning, which worsened the case further.
Calling it as the biggest film leak in the history of Bollywood, various people are saying that this possibly could be the reason behind the film's not-so-good business despite Salman's huge fan following. "If the pirated print of Jai Ho reached over 1 lakh views online, the film must have lost approximately 10-12 crore within four days," trade expert Atul Mohan was quoted by a leading daily.
Well, it's really very unfortunate for Sallu; 2014 surely hasn't started on good note for the Dabangg Khan. Hai na peeps?