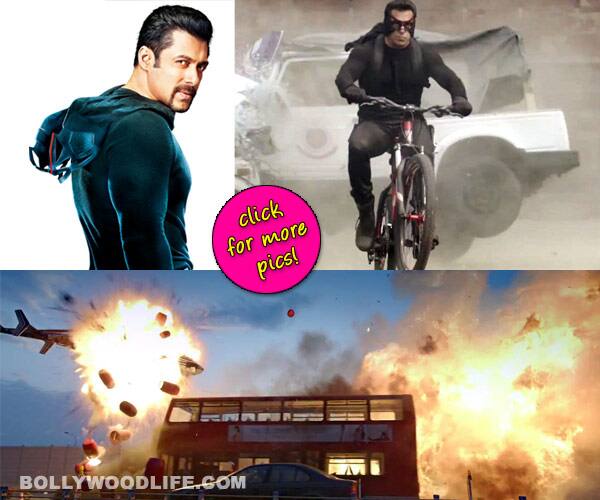 skip advertisement
The Dabangg dude will be delivering his career's biggest action film with Kick
Rohit Shetty is known for delivering high octane action sequences in Bollywood. We get to see cars and bikes flying in the air and vehicles burning to the ground in his films like Singham. However, the Singham Returns director is soon to face stiff competition from debutant director Sajid Nadiadwala with his Salman Khan starrer Kick.
In Kick, we not only get to see Salman delivering some high energy stunts but also action sequences similar to the Khatron Ke Khiladi host's style. Here's some goss about the action sequences in Kick. We hear that the makers have spent a large amount of money on the death defying action sequences. About 57 cars, 13 buses and one helicopter were blown up for the action scenes in Kick!
Sajid said, "I like to make films which are larger than life. A particular sequence in the film sees Salman drive through the city, creating a ruckus. We first shot in London but couldn't complete it (the shoot) as Salman couldn't make it there. Then we moved to Poland (they shot in Warsaw). The quiet city had never seen anything of that sort before. Of course, Salman insisted on doing the stunts himself."
Salman Khan said, "I've been lucky to get producers who are willing to spend money. We, as heroes, can only kick that high, or jump that much… That is when technology comes in, and safety comes in… All of this takes us (as actors) to a whole new level."
Well, we have already seen a glimpse of Salman's action scenes in Kick. Here are some shots from the film! Take a look and tell us what you think! Kick will hit the theatres on July 25.