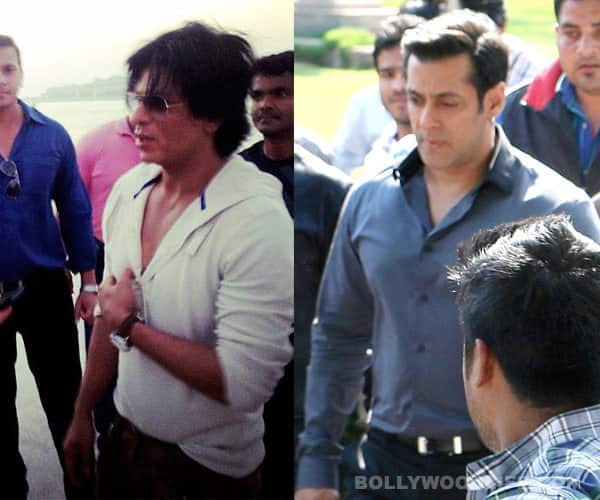 The filming of several films came to a stall after a member from Ekta Kapoor's production house allegedly beat up a union member
Production schedules of Sajid Nadiadwala's Kick starring Salman Khan, Farah Khan's Happy New Year featuring Shahrukh Khan, Deepika Padukone, Abhishek Bachan, Boman Irani, Sonu Sood and Vivaan Shah, and Mahesh Bhatt's CityLights came to a halt after more than 2000 technicians went on a flash strike yesterday (May 13). Reason? Reportedly, three technicians, who belong to the Allied Mazdoor Union were assaulted at Film City by members of Ekta Kapoor's production house, Balaji Productions. Why? Grapevine has it that when a light man switched off the lights after the regulatory 12-hour shift, a production member allegedly beat him up, and that is what triggered the protest.
The union, which includes light men, production members, carpenters, assistants among others issued a non-cooperation notice to producers after the incident. Of the three members who were attacked, one suffered injuries on his head and face, while the other two sustained minor injuries. A complaint was also lodged at the Powai police station today morning (May 14).
However, this is not the only issue that the technicians have with the producers. Workers are not at all happy with the wages they are paid. In fact, according to some workers, producers don't pay them on time. That's not all. Some technicians are also made to do overtime.
"We are like daily wage workers and it has become increasingly difficult to take care of basic expenses with such a low pay. According to the members, they are paid anywhere between Rs 650 to Rs 800 per day, with around Rs 82 for conveyance and nearly Rs 100 for breakfast and lunch daily. Overtime is variable – some producers pay, while others don't," Gangeshwar Srivastav, the association's general secretary was quoted by a tabloid.
Well, all of this is indeed very sad. After this protest, we just hope the producers will learn some lesson.