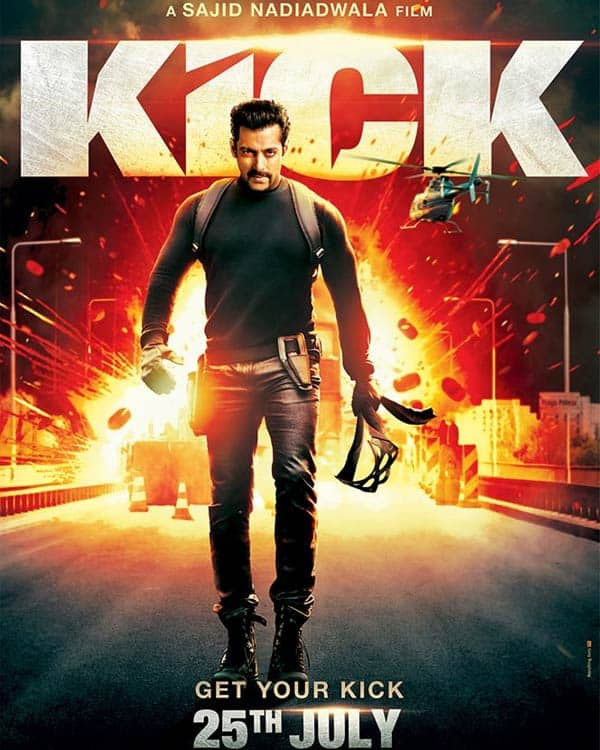 Kick is soon set to enter the Rs 200 crore club, but Salman want more, it seems
Salman Khan's recently released film, Kick opposite Jacqueline Fernandez is going rock steady at the box offfice. The film, which also stars Randeep Hooda and Nawazuddin Siddiqui in pivotal roles has managed to score ₹ 164 crore at the domestic ticket windows in first week. And is set to enter the ₹ 200 crore club real soon.
However, it looks like the Dabangg Khan wants the Sajid Nadiadwala directorial to shatter all the existing records and do some extraordinary business at the box office. Yes, looks like Salman wants to beat Shah Rukh Khan, Aamir Khan and Akshay Kumar for he wants Kick to be a ₹ 500 crore film. In an event recently when the Jai Ho actor was asked by the media on how Kick's business has been doing, a playful Salman as usual laughed it off and said, "I don't know about the business. Why talk about Rs 200 crore, talk about Rs 300 or Rs 400 crore or Rs 500 crore. We would be more than happy if the film does more business."
Hmmmm. Well, we just hope that Salman's wish comes true. What do you think BollywoodLifers, will Kick be able to break all the records at the box office?