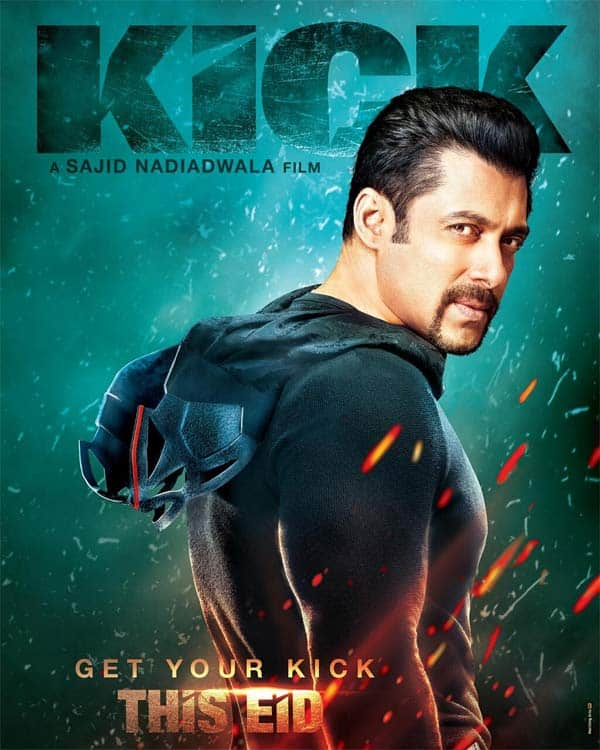 Expectations are sky high from Sallu miyaan's action flick Kick and it looks like the film will indeed create dhoom at the box office
Sajid Nadiadwala's Salman Khan starrer Kick is the hottest film in distribution circles right now. Distributors feel the film will break the opening day record of Aamir Khan's Dhoom:3 (Rs 34 crore) and are offering record prices for the film's territories. Will Kick break the record, though? Here's what trade pundits had to say….
Biggest working day opener over
– VAJIR SINGH; Editor, BoxOffice India
Kick will take a humongous opening. It will definitely have the biggest opening this year and Salman will shatter his own Jai Ho opening day record. While we can't compare its opening to that of Chennai Express (31 crore) which released on Eid and Dhoom:3 which released on Christmas, both were holidays. Kick releases on a working day (July 25). Also it will come around the end of Ramzan and not many people go to see films then. Eid is on Monday July 28, so Kick will have a normal weekend and not a festival one but yes, I can say that it will have the biggest opener ever on a working day till now. We will see the return of Salman Khan the entertainer in Kick!
An earth-shattering opening!
– TARAN ADARSH; Trade Analyst
All I can say is that Kick will take a record-breaking, earth-shattering opening! The combination of Eid and Salman Khan will make sure the film has a fabulous opening, easily grossing over 30 crore, which for a working day weekend is fantastic. People want to see Salman in these kind of entertaining roles. Moreover, the film looks international, grand and larger-than-life. Never has Salman looked so good or done this kind of stylised action before.
It will surpass Dhoom:3
KOMAL NAHTA; Trade analyst
Kick will be the biggest hit that far! I think Kick will surpass Dhoom:3, grossing almost 35 crore on the opening day. The trailer has elicited a great response with over a million hits in just a few days. I haven't seen a trailer like this in such a long time. The film will gross 300 crore-plus. The film is coming in a pre-Eid day which is also a working day during the Ramzan period so it is not looking for the best opening day, but the producer and distributors are expecting a big jump on Monday when Eid begins. It's a calculated risk. Also it's a territory Salman is very comfortable with. One dialogue in the trailer summarises what Kick is about – 'Mere baare mein mat socho – mein dil mein ata hoon samajh mein nahi!' It's an instant connect to Salman. It has captured his essence well.