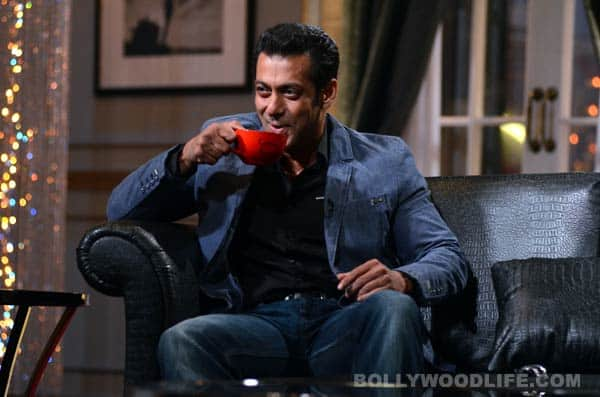 The explosive first episode of Karan Johar's chat show has found a phenomenally large audience crossed in the Internet space
Everyone was waiting with bated breath to watch Salman Khan on the first episode of Koffee with Karan Season 4. And the wait was worth it, wasn't it? We saw and heard Salman like never before on Karan Johar's hit chat show. From work to love affairs to rivalries – the Dabangg Khan talked about all.
While some people were able to catch the explosive debut telecast, there were some who missed it. But as you know, we are not living in that age any more where if you miss a show on TV, you need to wait for a repeat telecast. People immediately switched on their computers and watched the entire episode online.
And it looks like everyone loved that heart-to-heart so much that the clip has brought in over ten lakh views on YouTube already. And that doesn't come as a surprise, not to us. After all, it was a episode worth watching, hai na?