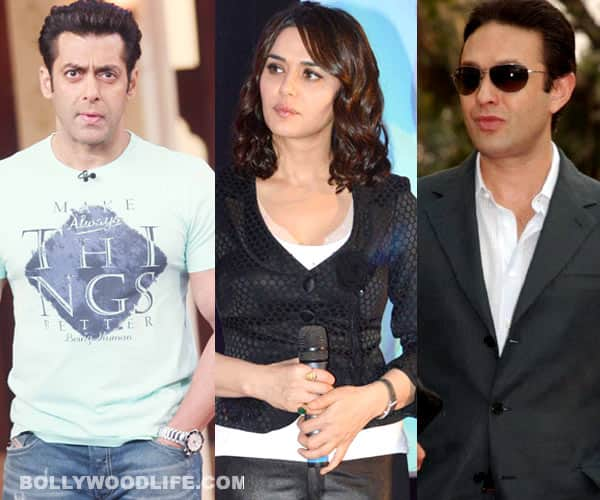 Here's how the Kick actor chose to reply to a reporters query about the issue…
Salman Khan has his unique way of answering questions fired by curious reporters at a press event. He doesn't have a rehearsed line or a PR machinery telling him what is the politically correct thing to say. As they say bhai does everything in his own style.
At the launch of his song Jumme Ki Raat, Salman was once again asked about the Preity Zinta episode. The reporter asked, "the last time you were asked about Preity and Ness, you broke into a dance, how will you respond this time ?"
In his quirky andaaz Salman replied by letting his actions do the talking than words. Salman stood absolutely still, gave no expression and posed like a statue! The crowd broke into an applause and cheered at his response!