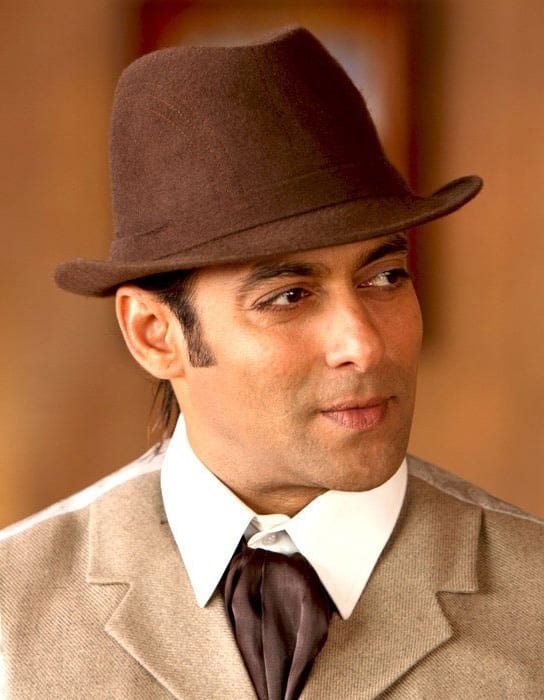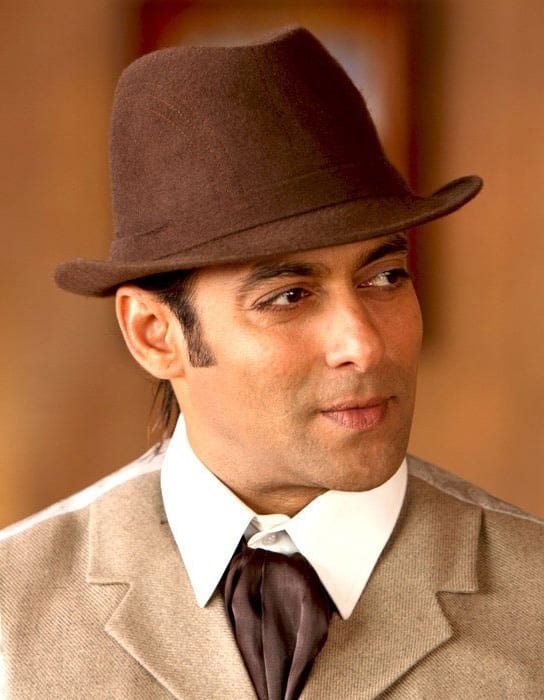 The actor has decided to produce yet another film based on children's issues, and play a dad in it
Yes, you read that right, but it's only in a movie, alas. Undeterred by the recent box office failures of Chillar Party and I Am Kalam, Salman Khan has decided to go ahead and produce yet another film based on children's issues. He will produce and star in the Hindi remake of his good luck charm Mahesh Manjrekar's Marathi film on the education system, Shikshanachya Aaicha Gho. Manjrekar will direct the Hindi version, too, where Salman will play a father of two. The film will be produced under the aegis of Salman's Being Human Foundation and the profits, if any, will go to the organisation. But Manjrekar will have to wait a while because Salman, after finishing the Bodyguard promotions, will shoot Ek Tha Tiger, Sher Khan and Dabangg 2 back to back.
Fans of Indian independent cinema can rejoice, for producer/director Ketan Mehta has opened a door for them to release their films that can finally see the light of day rather than rotting in the cans after a few festival showings. Mehta has started a film distribution company along with singer/producer Anup Jalota, actor/director Deepa Sahi and entrepreneur Subur Khan. Appropriately enough, the new distribution platform is called Open Door Films Limited.
Mehta said: "Good content deserves good distribution. We keep saying that content is king, but honestly, when we get good content we don't respect it. It isn't given the kind of promotional push that it deserves to make it viable at the box office. Bad distribution kills the film, before it can even try and reach its core target audience. Recently, many concept-driven, budget-controlled films have been much appreciated by the audiences. With Open Door Films Limited, this is precisely what we seek to achieve, to turn this trend into a tide."
Alas, sometimes in this tide, there can be self-consciously artsy, unwatchable stinkers that are solely for the director's masturbatory purposes. It's not just the art house lot that make these films. Mainstream Bollywood has its fair share of these, a prime example being the redoubtable Sanjay Leela Bhansali who served up the bloated Saawariya and Guzaarish and got trounced at the box office for his pains, which is why he is now reduced to producing a Prabhu Deva film. So, Mehta and co will have to sift through a pile of over a 100 unreleased independent films. They have ambitious plans to release some 30 films a year, the first of which will be Sahi's directorial debut Tere Mere Phere. Laudable effort, but let's hope that the audience responds by actually going to watch some of these films.
Speaking of releases, Anurag Kashyap's That Girl In Yellow Boots will finally open on September 2, after spending a year and more doing the festival circuit. Indiepix will release 30 prints in the US and the NFDC will release in India. Conservative audiences are likely to be shocked as the film follows Kalki Koechlin who works her way through Mumbai giving men massages with happy endings in order to finance her search for her missing father. Cineswami can see the pervs queuing up for tickets already, men with clammy palms in a dark theatre, looking up at a giant image of the actor as she goes about her business… Releases indeed.