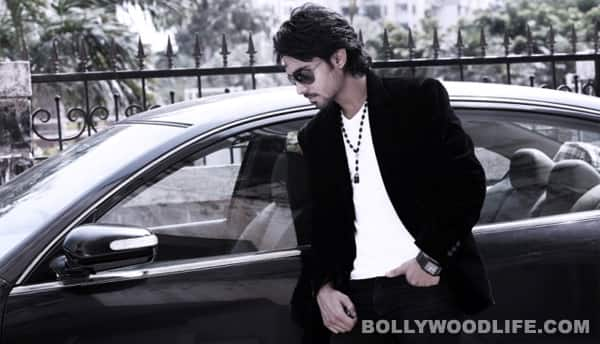 The dancer-actor-choreographer claims that this is his best Eid in many years
Salman Yusuf Khan, who is currently working hard with Drashti Dhami in Jhalak Dikhhla Jaa 6 is excited about celebrating Eid with his family and confused about what to buy his dancing partner.
"My family has made Eid very special for me by coming down and giving me a surprise visit. I thought I won't be able to meet them, but they are all here now and I am extremely excited," said Salman.
So what's special on the menu this festival? "My mom has made all my favourite things like biryani, firni and other things. It's completely my day today. But I will also be busy rehearsing for Jhalak as we are preparing for two acts this week. Drashti has very little time with her busy schedule," he added.
With everyone giving each other gifts, it seems Salman has been busy shopping for everyone too. Besides buying gifts for his family and friends, the actor apparently shopped for the crew of Jhalak as well. So what did he give Drashti as Eidi? "Frankly, I haven't thought about what to give Drashti as yet. I have no clue what she likes and dislikes, so it's not easy. All I know is that she loves shopping, but she's very choosy about everything she gets."
On asking Salman about his best Eidi, he said, "In my third grade, my dad gave me a remote control watch by Casio. It could operate all the remote operated gadgets. I was in Saudi then and such technology was unheard of in India then. I scared a lot of my aunts and cousins with it."
The actor thanks all his fans for their countless votes and wishes everyone Eid Mubarak. "Lots of warmth to everyone on this auspicious day and may everyone have love, peace and happiness in their life. Lastly, please vote for Drashti and me so that I can win Jhalak this year," he added. Fingers crossed!
We wish you Eid and lots of luck for Jhalak too, Salman!