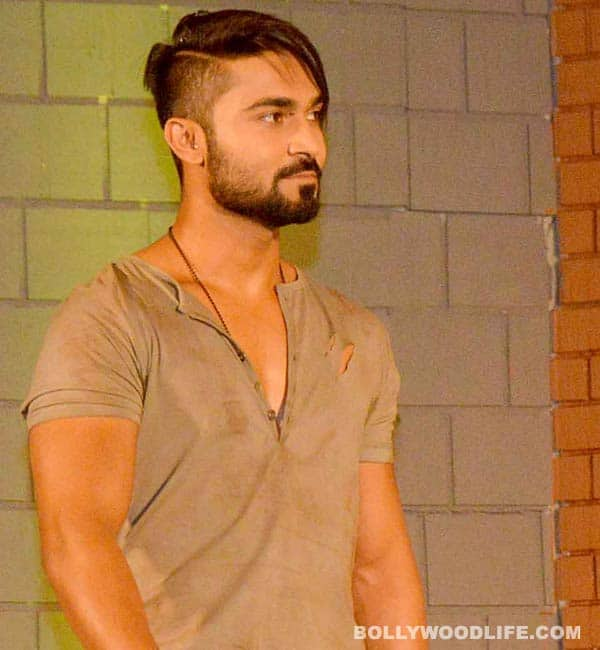 His simplicity melts your heart and his moves make you drool…
Salman Yusuf Khan, winner of Dance India Dance and Jhalak Dikhhla Jaa 6 is all set to take on a new reality show, Fear Factor Khatron Ke Khiladi 5. The actor-dancer-choreographer is nervous, but believes that it's all about conquering your fears. He refuses to tell us his fears, 'coz he fears the makers might use that against him. Blissfully newly married, he talks about his training, his competition, and his new bad-ass look!
Was your wife Faiza Harmain supportive of you taking up this adventure show?
My wife has given me full permission and support for this and she is very cooperative.
Are you briefed about the kind of stunts you will be facing in Cape Town?
I do not know what dangerous stunts they will make us do. I am not thinking about it at all. My mind is very blank. I am going to go there, then see what I can and cannot do.
What's your biggest fear?
I am definitely not telling you what my biggest fears are! 'Coz if I tell you, what if the channel gets it and they give me tasks involving that? Therefore I am not going to reveal any of my fears. I am going to keep it all to myself. I will go there and see what scares me most.
How much training did you go through to be a part of Khatron Ke Khiladi 5?
See, when I signed the contract, I thought I had to do a lot of training. However, I realised that this show is not about physical strength; it is all about pushing your mental limits. So I am doing a lot of meditation and reading Namaz regularly, trying to keep myself at peace and calm in order to handle any situation I face during a challenge.
Do you think your training as a dancer will help make the stunts easier?
I am very excited about this. Many of the tasks will require balancing and a lot of things we do on a day-to-day basis as dancers. But we've never danced with cockroaches and snakes, so that factor makes it difficult to be mentally prepared. Even though it is difficult, I will give my best; the rest, I will leave it to my fate.
Who do you think is your biggest competition on this show?
I think on this show it is not about competing with others, but competing with yourself and battling your fears. So I think I am my biggest competitor. If I can work on my fears and grow in this show, I am good.
By the sound of it, you seem to have a lot of fears…
OMG! Yes, there are many fears.
What's with your new bad-ass look? Was it specifically for this show?
I thought, enough of the good boy look. I wanted to appear a little rugged for this show. It is specifically for this show.
Anything you would like to tell your fans?
Please watch the show and see how I handle my fears. I hope you like it and enjoy! I hope I win this too.