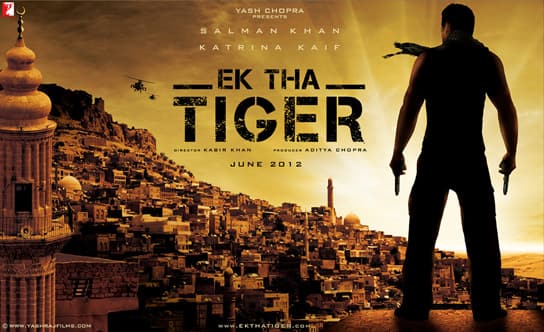 Salman Khan gives in to Aamir Khan's request to postpone the film so that it doesn't clash with Dhuan
Ek Tha Tiger, Yash Raj Films' romantic thriller starring Katrina Kaif and Salman Khan, was scheduled to release on June 1, 2012. But the film will now have a worldwide release on Eid 2012. A YRF statement says that Aamir Khan is responsible for the postponement. Aamir wanted to release his film Dhuan, directed by Reema Kagti, on the same day as Ek Tha Tiger. So, he requested buddy Salman and filmmaker Aditya Chopra to shift their film's release date. Since Aamir is also doing a Yash Raj film, Dhoom:3, Aditya and Salman obliged him. But we're not sure if that is the real reason for the delay, knowing Salman's fetish for Eid releases! Case in point his films Wanted, Dabangg and Bodyguard which went on to break box office records thanks to the Eid holiday mood.
ALSO READ:
Is Salman Khan going the Aamir Khan way?