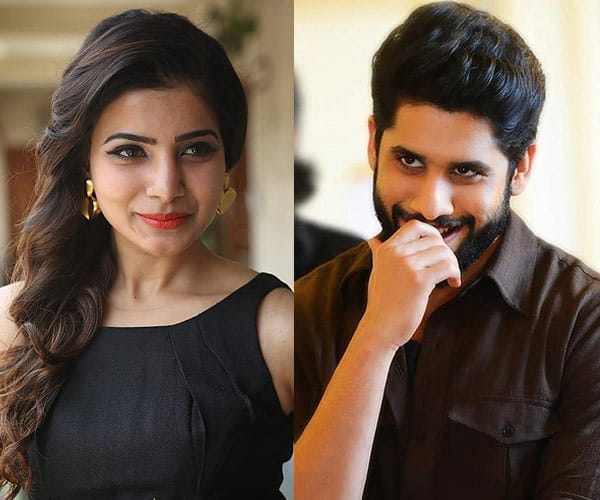 Samantha Ruth Prabhu and Naga Chaitanya are definitely the it couple in T-town. Right from 2010, they have been the epitome of love, romance, friendship! and now they have come out in the open and confirmed their relationship. But the thing is way before this official confirmation, the couple had been dropping hints for a long time now. They have been hinting at the relationship at several instances and we can give you three times when it stood out.
On his birthday, Samantha specially chose to wish him on Twitter and his reply raised quite a few eyebrows. She said everything without saying anything. And of course, Naga's reply was questionable. Don't you think that was one of the many signs?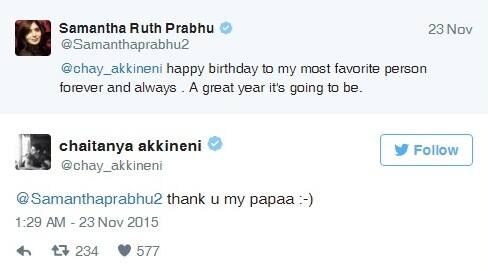 When AAa released, Samantha and Naga Chaitanya were spotted watching the movie together. This was after she had revealed she was dating although she hadn't mentioned who it was, so crazy speculations began stating outright that Naga Chaitanya was the guy. Also Read:Samantha Ruth Prabhu and Naga Chaitanya show their love in the cutest possible way- check it out!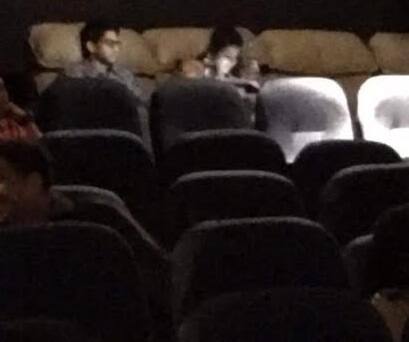 And there was their most recent public appearance at a wedding that was the final clue, that Samantha and Naga Chaitanya are dating indeed! They look really good together, don't they?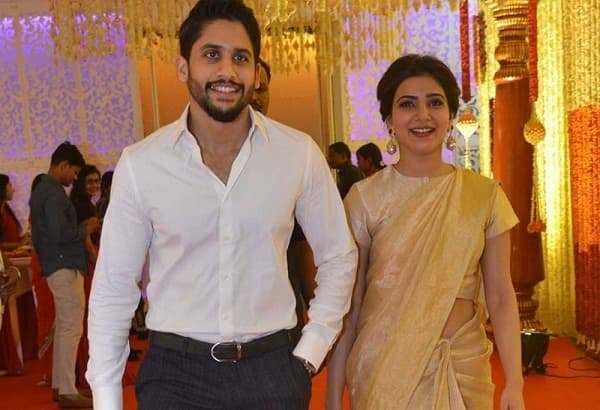 So those were clues to their nwo confirmed relationship. In other news, the couple have got themselves a common tattoo- a double arrow sign. They say, an arrow is represents the cupid arrow, the sign of love! How apt! The couple just keeps getting cuter! Also Read: Naga chaitanya to marry Samantha Ruth Prabhu next year? 
It was in an interview with a leading portal that Samantha talked about Chaitanya and her – Chay (Naga Chaitanya) and I are in a relationship and the reason we're not talking about marriage is because even the immediate family would know about the wedding only three months before. Why should I talk about marriage to the media when there's still time? We have our parents' blessings and there's nothing to hide. We have a friendship and relationship as long as my career – right from my first film. I'm extremely happy. And no, the wedding is not in 2016." Nagarjuna is reportedly really happy with their relationship. That's way a month ago, he made an official announcement of their son's marriages. In fact, his son himself annouced a few days ago that he will be getting married next year, without revealing who it was. But of course, now that we know who the gorgeous woman is, we are so excited about the biggest wedding of 2017! Also Read: WOW! Samantha Ruth Prabhu makes her relationship with Naga Chaitanya OFFICIAL!