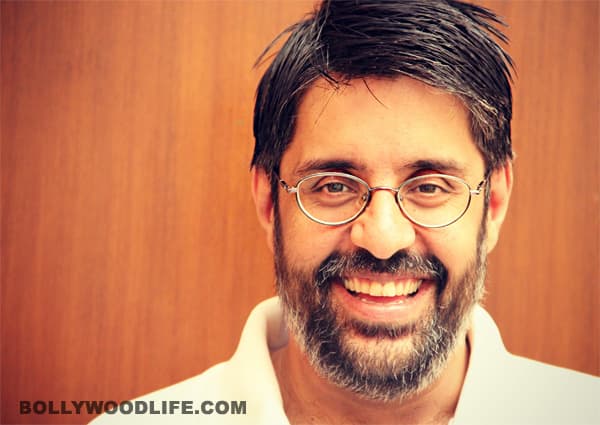 The Luv Shuv Tey Chicken Khurana director isn't a bundle of nerves; rather, he seemed to have a Zen like calm about him as he soaked in the good reviews coming his way after the first star-studded screening of his debut film, Luv Shuv Tey Chicken Khurana
Born into a filmi family, Sameer Sharma has grown up on the film sets. Grandson of legendary singer Mukesh and cousin to the more visible Neil Nitin Mukesh, Sameer has been a writer for many years and, after constant prodding by filmmaker Anurag Kashyap, made his directorial debut with stars Kunal Kapoor, Huma Qureshi and other talented actors in his film. Media shy, the writer of projects like Swades and Bhoot spoke about how Aditya Chopra inspired him, how Anurag Kashyap made Luv Shuv Tey Chicken Khurana possible and how he can't make brainless entertainers…
How did you get into films?
Coming from a filmi family, I have grown up on film sets and because my maternal grandpa (Mukesh) had sung for Raj Kapoor and Manoj Kumar, I grew up thinking they were my granddads too. The Chopras were our family friends and I virtually grew up with Aditya (Chopra), Uday (Chopra) and Vikramaditya Motwane. Adi was our leader; he showed us how movies are made. My first film (as assistant director) was Dilwale Dulhania Le Jayenge. The moment I had finished DDLJ and Dil To Pagal Hai, I knew what films were all about.
Writing for Sudhir Mishra (Hazaaron Khwaishein Aisi), Ramgopal Varma (Bhoot) and Ashutosh Gowariker (Swades), though tough, was fun. I must admit that I am very lazy, and though Anurag (Kashyap) kept prodding me to sumit bathejamake my first film, I just didn't get myself to do it. Since he thought that I would be a good director, he even wrote a few scripts for me to direct, that too without asking for any money. He told me that he would make up for that by making money from Luv Shuv Tey Chicken Khurana (laughs).
How did you decide to direct Luv Shuv…?
There is a moment in the film where the protagonist accepts that he is a 'nobody', and that particular moment came from me. Though I was writing for other directors, people around me were not sure if I would eventually make something of my own. I had a point to prove and that was perhaps the starting point for my film. At that time Sumit Batheja was pitching a Punjabi short film to one of Anurag's co-producers, Guneet Monga and, being a Punjabi, I was intrigued.
So I collaborated with Sumit and we wrote a completely Punjabi version of LSTCK and pitched it to Rakeysh Omprakash Mehra. Though he liked it, we felt that there was something missing so we went back to the script and reworked some portions. Once we were satisfied with what we had written, I showed it to Vikramaditya (Motwane). He loved it and said that if Anurag didn't produce it, he would. I was happy that we had done something right.
I was on my way to Varanasi to narrate the script to Anurag and coincidentally found that he was on the same flight. I had carried the script to make notes and he asked me if I had it. He took the script from me, sat a few rows ahead and started reading it. I could hear him laugh while reading and that is when I realised that we had a potential winner, but at that point I wasn't very sure if it would work.
Given your proximity to Aditya Chopra, would it not have been easier for you to get him on board as producer?
For some reason, I always wanted this film to have an indie look. Any other producer wouldn't have let me make the film the way I wanted to. There were some producers who didn't want me to cast Kunal (Kapoor) and Huma (Qureshi) because of commercial considerations. I knew it for a fact that working with stars and star technicians would not be the best for a debut film. They come with their own baggage and I wanted complete dedication from my entire team, be it the actors or the crew.
I could bounce ideas off anybody and seek advice or suggestions from even the youngest of the lot. The crew was a bunch of young, enthusiastic and passionate professionals who wanted to be part of a good film. I think being a part of Luv Shuv will boost their budding careers. Of course I am lucky to have the best creative producer (Anurag), the best producer (Jar Pictures) and the best marketing from UTV.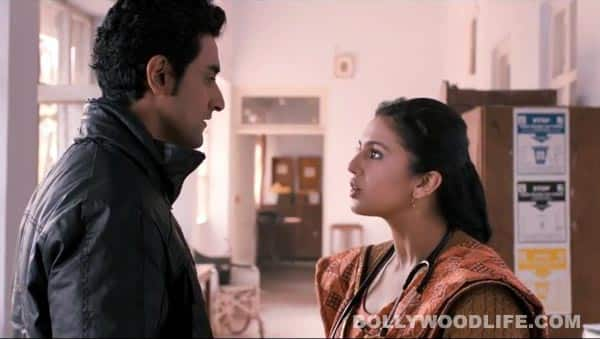 The music of LSTCK seems as important as the actors …
I agree that the music of Luv Shuv is one of the best creations of Amit Trivedi. He is a genius, no doubt, but without a proper briefing even a genius can only do so much. I was very sure that though it is rooted in Punjab, the music of my film should have a universal appeal, and Amit has given me his best. This album will certainly feature in any list of his best compositions ever. Initially he rejected this project, but came on board after about three months. Actually, everybody involved in the film is a star in his/her own right and without their contribution, my directorial debut wouldn't have been possible.
How did you manage to get the ensemble cast together?
Major credit for that goes to Mukesh Chhabra, my casting director. The concept of having a casting director is a new phenomenon in Bollywood. While I was assisting in Dil To Pagal Hai, I was the casting director too. But these days things have changed a lot. Having a casting director on board, the makers get many options to choose from, that too for a single role. Of course there are some decisions that were taken by me and some were governed by destiny.
Huma (Qureshi), who plays the leading lady in Luv Shuv was supposed to do Vishal Bhardwaj's Ek Thi Daayan, but luckily that shoot was postponed, so we could get her dates. But I will say that the biggest star of my film is the writer, Sumit Batheja. He is bigger than Anurag Kashyap, Amit Trivedi or anybody else. It all began because of his written material. If not for his writing, this film wouldn't have happened.
It is very rare to hear a director singing paeans to his writer?
Where are the writers? That is the reason why directors have to look out for collaborators to flesh out their ideas and then make their films. Actually we don't even have real directors… Directors here just about manage to make their films. Do we have any Akira Kurosawa or David Lynch to boast of?
Which filmmakers are you inspired by?
If you look at Swades, it was about the protagonist coming back to his country. Luv Shuv is about the protagonist coming back to his family. The keywords are 'love' and 'belonging' and that is something very dear to me. These are things that I learned from master storytellers like Hrishida (Hrishikesh Mukherjee) and Manoj Kumar. It is the simplicity of the story that pulls me in. I am writing a film for Sajid Khan, but I can't direct such films.
I don't believe in the brainless entertainer genre. It doesn't suit my sensibility. I am here to make films that will be remembered. No matter if a film makes Rs 100crores – will it be talked about post the opening weekend? Films like Anand and Bawarchi are very close to my heart and these are stories that we actually connect with. If after watching Luv Shuv the audience feels like reconnecting with their families, my job is done (smiles).
ALSO READ: LUV SHUV TEY CHICKEN KHURANA movie review: Kunal Kapoor-Huma Qureshi add to the recipe of a scrumptious entertainer