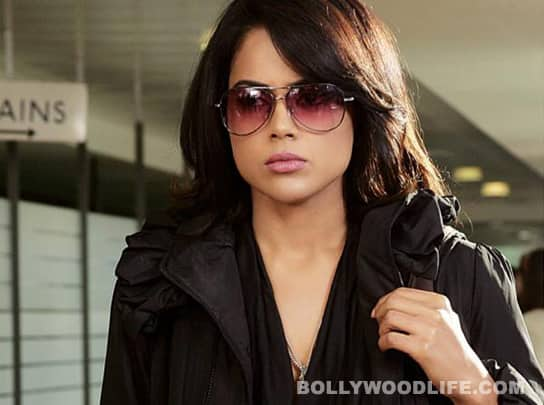 The actor seems to be mighty miffed about losing out the item number in Tezz to Mallika Sherawat
At a recent event to promote Priyadarshan's Tezz, Sameera Reddy quite openly voiced her displeasure over losing out on the item number, Laila Laila, which is the so-called 'highlight' of the film. The story goes that while Priyadarshan was rooting for Sameera, the producer of Tezz, Ratan Jain wanted Mallika Sherawat to get jiggy. Sameera confronted Jain at the event and told the media to ask him why he gave the song to "his friend Mallika Sherawat" instead of to her. Finally Anil Kapoor and Ajay Devgn had to step in saying that since Sexy Sam plays an action role, the song didn't suit her image in the film. This ended the argument that was all set to flare up.
Honestly, we are not surprised with Sameera's outburst. After all, item songs have become prized possessions in Bollywood. Not only does doing one give the actor a hit song to boast about, but it also helps her land a performance in one of the many awards shows. Also, item songs are used widely to promote the film and the actor gets loads of publicity and a chance to do personal PR too. Mallika, who vanished into the studios of LA a few years ago after a non-happening Hindi film career, made her way back into B-town with big help from songs like Razia and Jalebi bai. Even top female actors are wooed into doing films with item songs as bait. Having hit numbers to your name helps build a huge public image after all, and lands you some more big flicks just because of your beauty – or booty – value! Sameera has been out of action in Bollywood for a long time now and she depends heavily on Tezz to resurrect her career. A hit item number could have helped her do just that.
Sadly Sameera, who first came into the limelight with the song Ishq kabhi kariyo na from Musafir, will have to wait a little longer before landing her next big dance number.
WATCH:
Mallika Sherawat in 'Laila' from 'Tezzz'