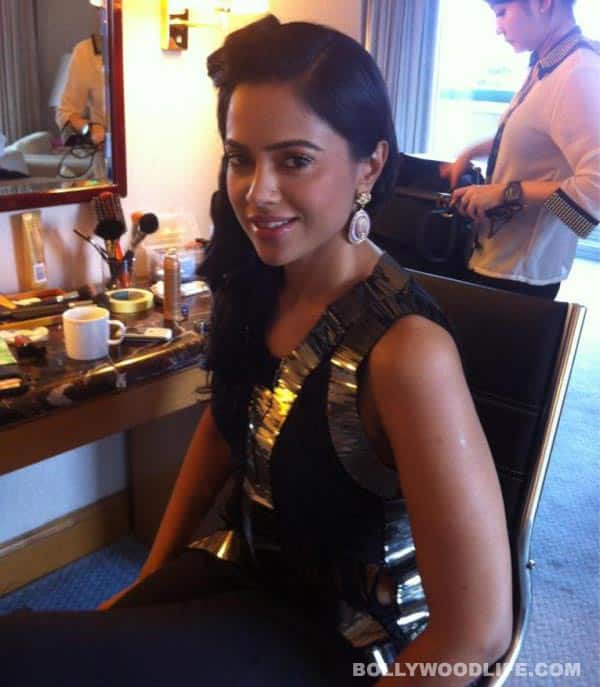 skip advertisement
The babe's fashion sense has improved over the years. And as she's started to make appearances in stylish designer couture these days, we wonder what has motivated her to overhaul her wardrobe so drastically 
There was a time when Sameera's style was the absolute antithesis of sexy and chic. She would be seen in ensembles that made fashion lovers cringe. The babe wasn't as fit and fabulous then as she is now. And hence when we saw the Tezz actor make such huge efforts in bringing about a drastic change in her appearance, all we could do is sing her praises.
Reddy is having the time of her life in Singapore, making the most of her trip to the IIFA Awards 2012. And, guess what? She's keeping us pretty much updated with what she's up to. She posted a picture of hers on Twitter, in which she's getting ready for the IIFA green carpet event. And we thought the babe's hair and make-up was spot on. There's another pic we spotted with her in a sari by Rohit Bal and one more in which she has teamed a shiny tunic with cool palazzos. And however bizarre that combo may sound, the actor actually managed to carry it off  pretty well.
We wonder how this style diva is going to surprise us next, and while we do that we've managed to discover something very significant about the babe's fashion choices. So as we unstoppably gush about and gape at Reddy's futuristic clothes, we realise that she's consciously (or maybe sub-consciously) opting for a lot of Indian designers lately. From Kallol Dutta to Rohit Gandhi, the actor seems fascinated with creations by our desi style gurus.
Looks like Sameera has chucked all the tacky saris and garish salwars out of her closet. And as her style coffers seem to be occupied with  chic Oxford shoes, cool asymmetrical dresses, cropped pants and anything that's bohemian and unconventional, all with that new-age edge, we wonder if this is just the beginning of the babe's awesome style journey. We hope so, coz we can't wait to see more!