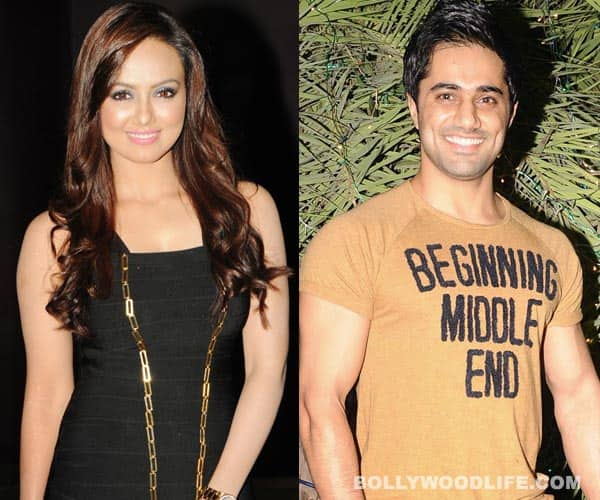 The bubbly contestant from Bigg Boss 6 denies that she and fellow housemate Vishal are a couple
Bigg Boss' house is a place where the good looking inmates end up getting too close for comfort every season, considering the number of days they spend enclosed in the bungalow. And this time too, on Bigg Boss 6, it seemed there were a couple of special relationships, especially between Sana Khan and Vishal Karwal, who were seen flirting with each other on a number of occasions.
Vishal had claimed that he knew Sana even before Bigg Boss, and hinted that the duo may have dated for a while. Now however, after the season has wrapped up and both Vishal and Sana have resumed normal lives, it doesn't seem like they will end up dating! If you don't believe us, hear what Sana herself said without mincing any words. The cute actor it seems judged Vishal's parting comments too harshly and said, "He chased me for three months before the show. But, Vishal Karwal is not my friend now, and Bigg Boss made me realise that he was never a friend in the first place," said Sana.
Not only this, Sana and Vishal were seen completely avoiding each other at the after party of Bigg Boss 6. Vishal was seen dancing with Mink Brar and Karishma Kotak, while Sana avoided that whole gang and was seen chilling instead with Rajev Paul and Sayantani Ghosh.
Well, looks like the two are destined to share more of a hate-hate relationship than a love-hate one! So what say BollywoodLifers? Do you think Vishal and Sana will ever get back together in real life?