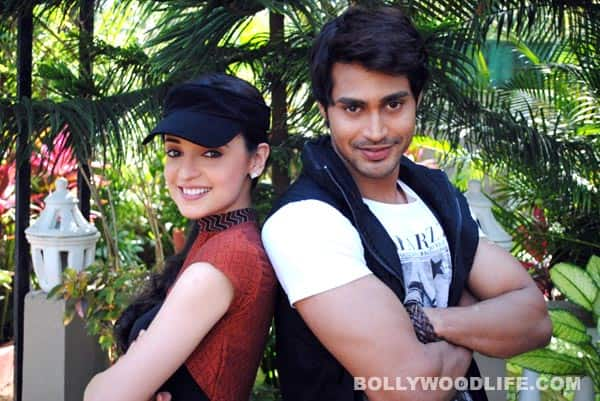 Farhan many have slammed his co-star Sanaya Irani when he left TV show Chhanchhan, but the latter doesn't want to give any more publicity to the actor by talking about him as she feels that he has already got his share of attention
"Honestly, I don't want to say anything about him. He said what he wanted to and he got his publicity. I don't intend to give him any sort of publicity. Farhan doesn't hold any value in my life. I only value things of people who are important to me," said Sanaya Irani.
Farhan's exit from Chhanchhan, aired on Sony TV, was reportedly due to the lack of right chemistry between him and Sanaya, and low TRPs. Anuj Sachdeva has replaced him and Sanaya, last seen in the romantic drama Iss Pyar Ko Kya Naam Doon, is enjoying camaraderie with her new co-star. "It's very good working with Anuj and I am enjoying the work. It's fun shooting with him. I feel that when you are shooting with someone with whom you are friends with and you are having fun with them, it shows on screen," she said.
The icing on the cake is the positive feedback. "I am happy right now. We are getting a very positive feedback post the Indian Premier League (IPL) and post Anuj coming to the show. I am happy for what I am doing and I am happy with what people have to say," said Sanaya.