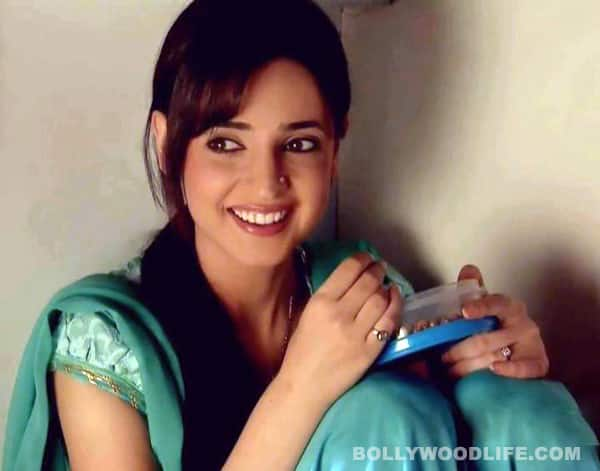 Maybe. And here's a nebulous reason why the lady is so excited about it…
A little while ago we saw Sanaya Irani struggling to cater to the needs of her onscreen guests in Ram Kapoor's Welcome – Baazi Mehmaan Nawaazi Ki. And do you remember how the truck-loads of goof-ups she committed as a perfect host? And on the same show, but a different episode, we also spotted Aishwarya Sakhuja struggling to put a decent meal together.
Now these two would make such perfect sahelis, no? A teeny-tiny while after this thought crossed our minds, we discovered that the two ladies have been roped in for two separate serials on Sony Entertainment Television. Connecting the dots with our optimistically speculative pencils, we realised ki these two might well be on the road to being best friends. Possible?
So the buzz is that Sony is all set to begin two shows, and Sanaya has been chosen to play the lead in the one with a funny bone. Interestingly, our khabru is of the opinion that Sanaya's new show will be similar to Sakhuja's last serial Saas Bina Sasuraal. Ahem ahem. Now isn't that another reason why the two ladies should really stick together?
What's more, Sanaya – while saying a happy yes to this Optimystix production – said a resounding no to a show that was being produced by Nautanki Telefilms for Life OK.
Why, babe? Care to share the reason behind this growing fondness for Sony? Or is this a result of trying to follow your soul-sister Aishwarya's footsteps?
While Sanaya comes up with a satisfactory answer to that one, you tell us, readers: Do you think Sanaya Irani could do justice to a funny role?